Things You'll Need
Gloves

Block of wood

15/16-inch wrench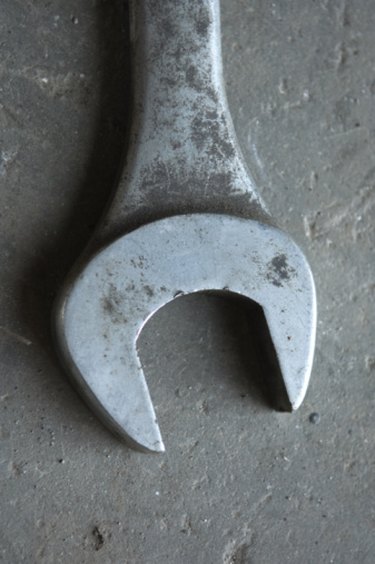 Part of the routine maintenance required fir a Troy-Bilt riding lawnmower includes the periodic removal of the cutting blades. Whether a blade is to be sharpened or replaced, it is first necessary to remove the blade from the spindle under the mowing deck. Remove the blades of a Troy-Bilt mower at the beginning of each mowing season and as needed to keep the mower operating properly.
Step 1
Park the Troy-Bilt mower on a flat and level surface. Place the transmission in gear and set the parking brake to prevent rolling. Remove the spark plug wire from the spark plug to prevent accidental starting.
Step 2
Raise the deck of the Troy-Bilt riding mower to the highest point. Put on a pair of gloves to protect your hands.
Step 3
Position a block of wood under the mower deck. Hold the block against the inside of the deck and turn the mower blade until it contacts the wood and wedges it in place.
Step 4
Loosen the hex-head bolt holding the blade and washers to the spindle with a 15/16-inch wrench. Continue turning the bolt until it is completely loosened.
Step 5
Pull the blade assembly, consisting of the bolt, washers and blade, from the spindle.