Things You'll Need
Screwdriver

Measuring tape

Pen and paper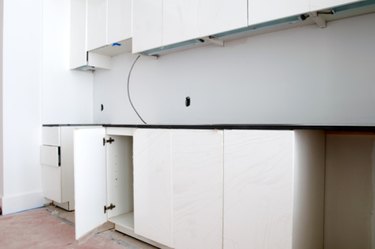 If you're remodeling your kitchen or remedying general wear and tear on your cabinets, you may find yourself in need of measuring cabinet hinges. Though cabinets feature numerous types of hinges—from parliament hinges to projection hinges—the measuring process remains the same across varying types. You'll need to know the hinge's height, width and corner type if you plan on replacing your cabinet's hinges.
Step 1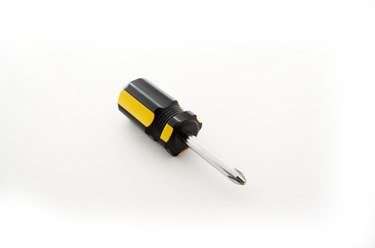 Remove the hinges from the cabinet with a screwdriver if the hinges are attached.
Step 2
Measure the hinge from top to bottom with a measuring tape.
Step 3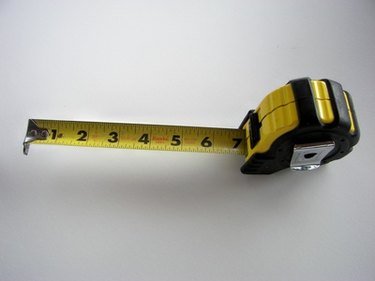 Measure the hinge from side to side. Most commonly, you'll find 3.5 by 3.5-inch or 4 by 4-inch hinges.
Step 4
Note the corners of the hinge. Hinges either have square corners or rounded corners, the latter of which are known as "radius corners." Knowing the type of corner is useful information to have on hand when replacing hinges.
Step 5
Write down the measurements and corner type of the cabinet hinges with a pen and paper so you don't forget
Tip
For tee hinges, bands and gudgeons—hinges that feature a small mounting bracket and one long band secured to the cabinet door—you need only measure the length from side-to-side.