Things You'll Need
Sweet fruit or vegetables

Foothold, Live or Conibear trap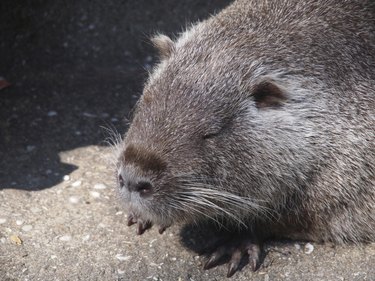 If you live near a body of water, such as a river or lake, in the southern United States, you may experience problems with pests invading your yard. One such pest is the nutria, sometimes called "river rat" by those familiar with them. Nutria received this name because they are very large rats, weighing approximately 20 lbs., that live much of their lives in the water. These creatures have large teeth and should not be approached directly. If you want to get rid of nutria, this can be done by trapping the animal.
Step 1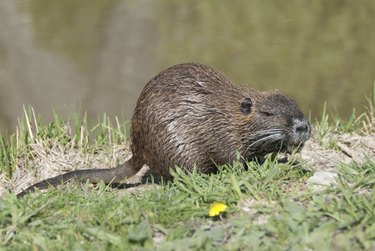 Set out a trap in the area where you have seen nutria appear. A live trap is the most humane, as it does not harm the animal once it is contained. Foothold traps catch the animal by the leg, and Conibear traps are designed to kill an animal as soon as it is captured.
Step 2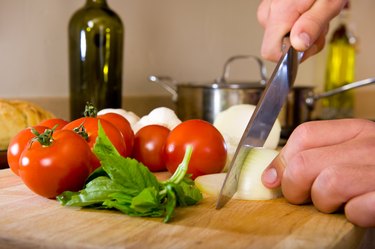 Chop up several pieces of fruit or vegetables, and place them inside the trap. This lures the nutria into the trap.If you want to kill the nutria with the bait, coat it with a zinc phosphide poison.
Step 3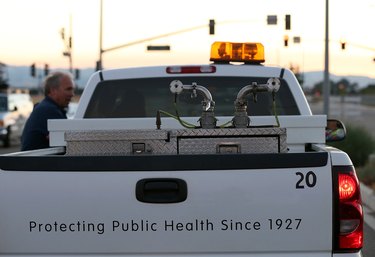 Wait for the trap to trigger. If you are using a Conibear trap, this will kill the nutria. Contact your local animal control department to find out where to dispose of the animal.
Step 4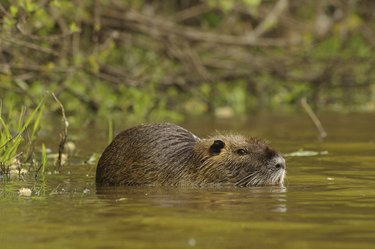 Release the nutria into the wild, if desired, if you are using a live trap. The best areas are forested with a nearby body of water. Release the animal far enough away from your house to ensure that it does not return.
Step 5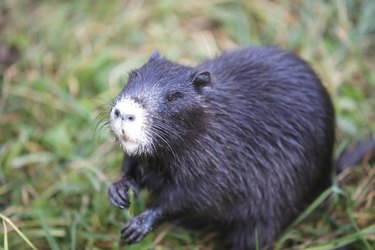 Take the nutria to a local animal control center or veterinarian if you do not want to release it. They may euthanize the nutria for you.
Tip
In some cities, it is legal to shoot nutria to get rid of them. If you intend to do this, shoot the nutria between the eyes to kill it as quickly and humanely as possible.
Nutria meat can be used in many recipes if you do not want to waste it.
Warning
Do not try to approach a nutria directly. They become very nervous around humans and are likely to attack.