Things You'll Need
Cloth

Baking soda

Tennis balls

Dryer sheets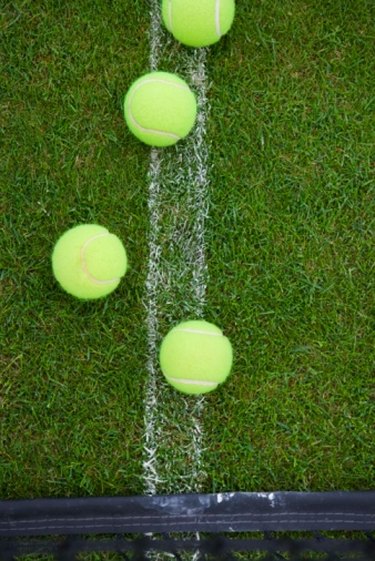 A quality leather jacket is a comfortable and stylish addition to any wardrobe. Sometimes, however, leather can absorb unpleasant odors such as cigarette smoke or cooked grease. Some jackets merely smell strong because of the natural scent from the leather. Regardless of what's producing the smell in your leather jacket, you must use care in cleaning it. Since you can't wash a leather jacket in the washing machine, you should use alternative means of odor removal.
Step 1
Sprinkle 1 tbsp. of baking soda into 1 cup of water and mix together.
Step 2
Dampen a soft cloth with the baking soda and water solution and use it to wipe down the outside of the jacket.
Step 3
Dry the jacket with a soft, dry cloth.
Step 4
Place the jacket in the dryer.
Step 5
Add three new tennis balls from a freshly opened can and six scented dryer sheets to the dryer.
Step 6
Turn the dryer on the no-heat setting -- sometimes called "fluff" -- and let the jacket remain in the dryer for 30 minutes before removing.