Things You'll Need
Trisodium phosphate (TSP)

Spackle

Putty knife

Fine grit sandpaper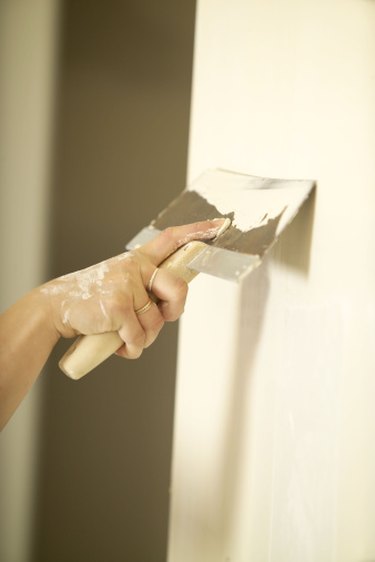 Paneling is an inexpensive alternative to refacing interior walls. Though durable, over time it becomes dated and begins to fade. Rather than removing the paneling or drywalling over it, you may elect to paint over it. A problem with painting over paneling is hiding the grooved lines. But the grooves can be hidden to seamlessly paint over to create a new, fresh look.
Step 1
Wash down the paneling with Trisodium phosphate to remove dust and dirt. TSP can be purchased at any home improvement or hardware store. Wipe with a damp sponge and allow to dry.
Step 2
Spackle in the grooves with spackling compound. Use a putty knife to apply the spackle and even it with the paneling. Wipe away any excess with a rag. Let dry.
Step 3
Using fine grit sandpaper, gently sand the spackle until even and smooth. Apply primer over the paneling to ready to paint.