Things You'll Need
Paint brush or paint sprayer

Hard bristle brush

Etch primer

Acrylic paint

Towel or rag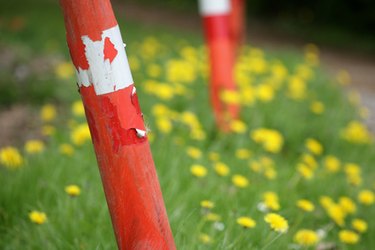 Painting aluminum can be a tricky because it's a material most commonly used outdoors. The paint job has to be good enough to stand up to the elements so you don't have to repaint as often. If you want to paint aluminum poles, it's important to follow all the steps properly to prevent deterioration of the paint later on.
Step 1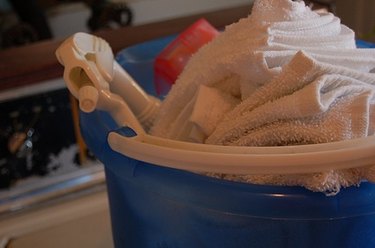 Clean the aluminum poles. Before paint or primer can be applied, aluminum poles must be dry and contaminant free. If the poles are new or show no signs of wear and tear, clean them with soap, water and a hard bristle brush (not so hard that it scratches the aluminum). If the poles show signs of rust or grease, anti-rust or grease agents should be applied so that contaminants are removed and don't affect the paint job. Dry the poles thoroughly with a towel or rag.
Step 2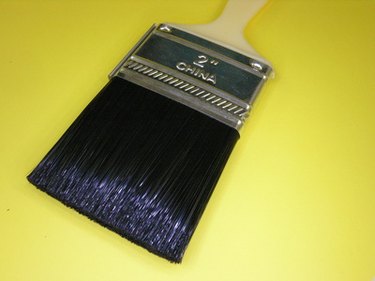 Lay the poles out horizontally above the ground on two stands, one at either end of the pole. The stands can be anything that keep the poles steady but do not have too much surface contact with the poles. Try a low wall, bricks or metal stools. Apply an etch primer with a paintbrush. An etch primer, also known as a wash primer, usually has a polyvinyl resin base. This has the advantage of protecting against water corrosion but in the case of aluminum (which is water resistant) its main advantage is that it bonds strongly with the metal, providing a firm, even base for the top layer of paint. Follow the manufacturer's instructions as to the degree of thinning (this often depends on the tools being used) and apply evenly over the whole pole. Allow the primer to dry thoroughly before applying the paint. If available, try to choose a primer of a similar tint to the paint you have chosen. Once the primer is dry over most of the pole, turn over and apply to the parts that were in contact with the stands.
Step 3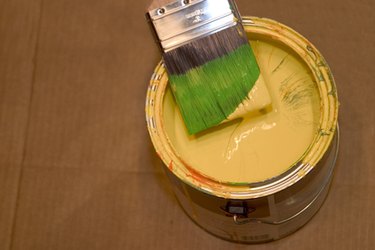 Apply the paint to the poles. Acrylic paint is best for long-term outdoor use. Make sure the manufacturer specifies that it is suitable for use outdoors. Use your paintbrush or paint sprayer to apply a thick, even coat onto the poles and, once dry enough, turn the poles over and apply to the parts that were in contact with the stands. Allow the poles to air dry completely in a shady area so that the paint has the best chance of forming a solid bond with the primer -- this will prevent later peeling and flaking.