Things You'll Need
Black canvas

Palette

Palette knife

Acrylic paint brushes

Acrylic paints

White pastel pencil

Container of clean water

Paper Towels or rags
Working with a black canvas can add a new dimension to your painting. It might allow you to create bright vignettes, moody pieces and paintings created in one session. The black background gives the artist the opportunity leave large areas of the canvas unpainted. Few people would surmise that the painter used a black canvas after such a work is completed.
Step 1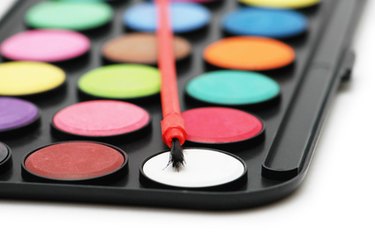 Draw a sketch using a white or light-gray pastel pencil. Once done, cover the lines with white paint. Use a fine-line acrylic brush.
Step 2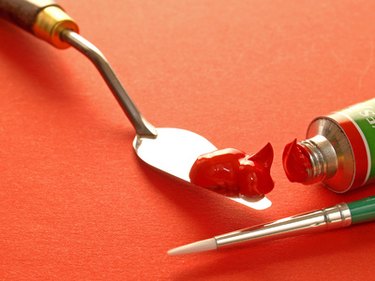 Block out areas on the canvas that will not be black; use the mid-tone of the hues you have selected. It is acceptable for black to show through the blocked-out areas. Blocking can be done using a palette knife or a brush.
Step 3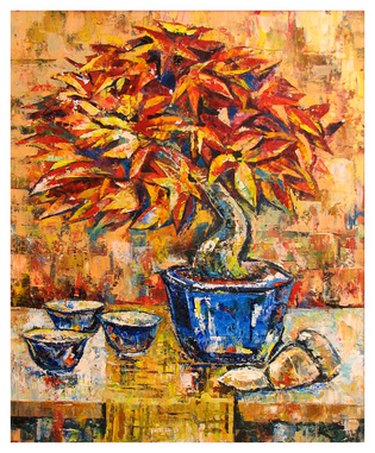 Apply darker tones to the blocked-in areas; this gives dimension and depth to the painting. You may cover all the black, or leave some showing.
Step 4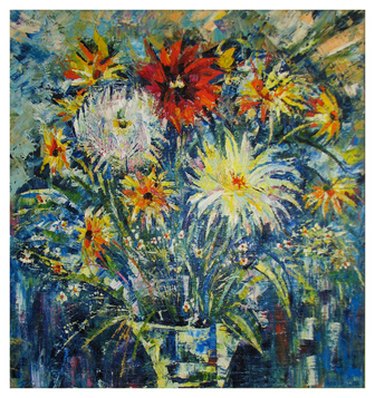 Add light tones to the canvas, creating a greater sense of depth and making the objects appear to lift from the canvas. Apply as much or a little of these tones as you like, depending on the mood you wish to set.
Tip
Always keep your brushes and palette knife clean. Using multiple containers for cleaning brushes can make this easier.