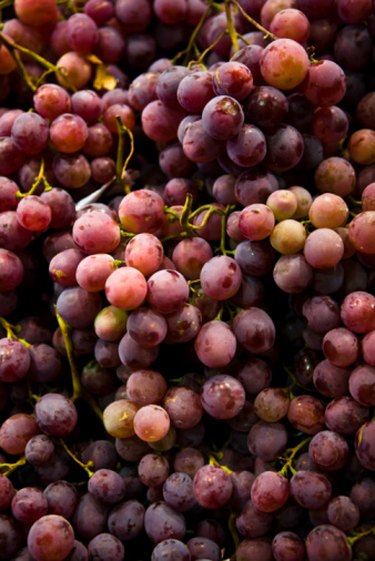 The many colors of grapes attests to the great variety of this fruit. Red, green and black grapes are available in both seeded and seedless varieties to match the particular tastes of any grape eater. To maintain the freshness of those grapes, refrigerate them for up to one week. The chill keeps the grapes from degrading and improves the flavor if you eat the grapes cold.
Step 1
Poke holes into a plastic bag with a knife or skewer to perforate it.
Step 2
Place the grapes into the plastic bag, but refrain from washing them as this will shorten their shelf life.
Step 3
Store the bag of grapes in the coldest portion of the refrigerator for up to one week. Choose either the vegetable crisper drawer or the bottom shelf at the back.