Things You'll Need
Water-based urethane

Oil-based urethane

Fan

Heater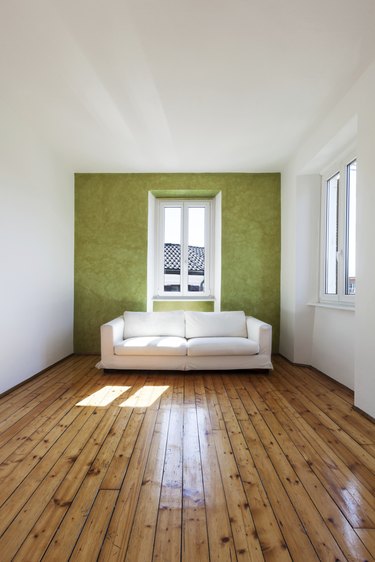 A protective coat of urethane helps preserve the beautiful finish of wood for years to come. It also adds a lovely shine to help floors and other wood surfaces stand out. Applying urethane is as simple as using a paintbrush. The hard part comes when waiting for it to dry and cure. Polyurethane dries in two steps. Evaporation dries the surface to a tacky consistency, and curing hardens and strengthens the formula. With the right formula and materials, you can shorten both drying time and curing time.
Step 1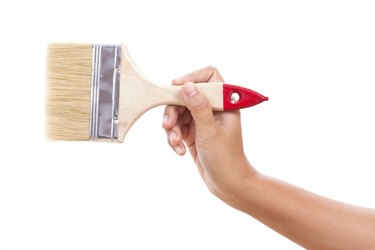 Use a water-based urethane instead of an oil-based one, as the former dries more quickly. You can apply two coats of the water-based formula and it will be ready to for light foot traffic in seven hours. However, two coats of oil-based formula won't be ready for light foot traffic for 24 hours. Both will still take roughly the same amount of time to cure.
Step 2
Maintain a steady temperature of between 50 and 77 degrees Fahrenheit. This is the ideal temperature range for drying and curing of urethane. In hot climates, use air conditioning or fans to keep things cool. In cool climates, set up a heater to help keep things warm.
Step 3
Keep air flowing over the urethane. Both drying and curing require air flow. Open windows and doors. Use a fan to direct fresh air over the area. It can take up to seven days for the urethane to be 90 percent cured and 30 days to be cured completely. However, you should need the fan only for the first day, with periodic use after to remove buildup of fumes.
Tip
Wear gloves and a pair of old work clothes. Polyurethane can get messy and is hard to remove.
Warning
Oil-based urethane releases noxious fumes while drying and curing. Keep doors and windows open.
Water-based urethane is less durable than oil-based urethane. It is also more expensive.