Things You'll Need
4 cups warm water

1/4 cup liquid dish soap

2 tbsp. baking soda

Plastic scrub brush

2 towels

1 dish cloth

Basin

Sponge

1/4 cup hydrogen peroxide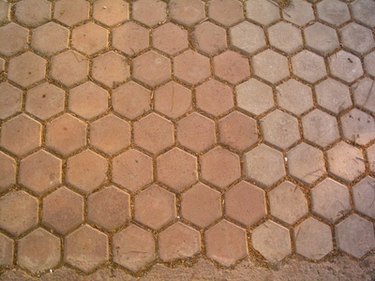 Stains can ruin your tile floors if you do not act fast, which is especially important for alcohol-based stains since they can dry rather quickly. Try to remove the stain promptly because repairing or even purchasing new flooring is extremely expensive and time consuming. If you take a few spare minutes to apply some simple techniques, you can soon have the clean and stain-free floors that you desire.
Step 1
Wipe up as much of the alcohol as possible with a towel.
Step 2
Combine 4 cups warm water, 1/4 cup liquid dish soap and 2 tbsp. baking soda in a basin.
Step 3
Wet a dish cloth with the cleaning solution, and wipe over the alcohol stains.
Step 4
Scrub any stubborn stains with a plastic scrubber.
Step 5
Dry the area with a clean towel.
Step 6
Pour 1/4 cup hydrogen peroxide over a sponge, and dab at the stains.
Step 7
Rinse with warm water, and dry with a towel.