Things You'll Need
Plastic sheet or drop cloth

Dry cloth

Cheesecloth

Liquid dish soap

Warm water

Pail

Soft toothbrush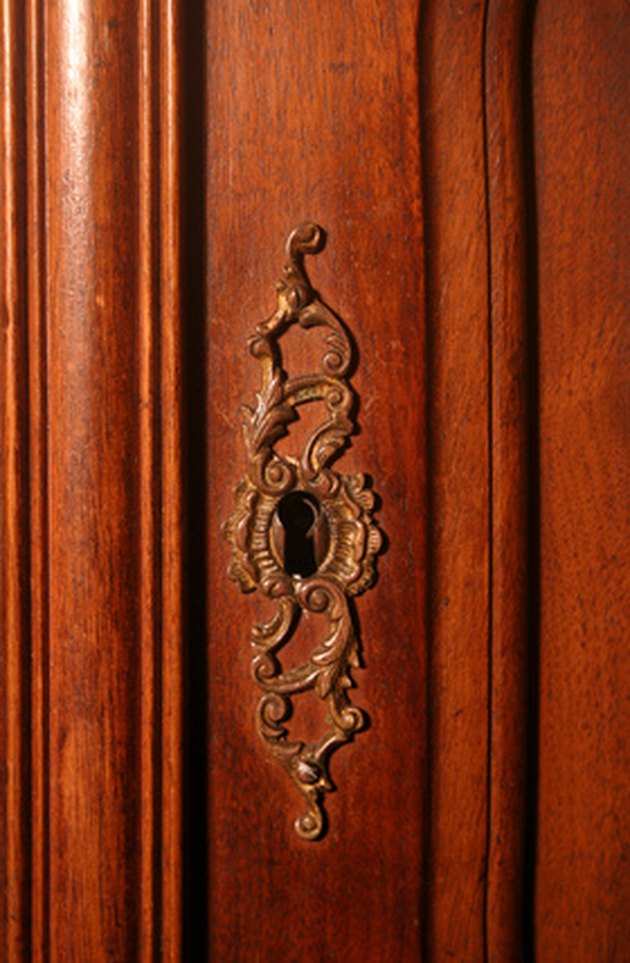 Reveal your furniture's hidden beauty by removing old, dull-looking wax. Scraping at the wax or trying to remove without preparing it may scar the surface of the furniture or damage the detail work of the wood. Rub away an old wax treatment while preserving the integrity of the wood and displaying the wood's richness. Learn how to clean away wax before reapplying a fresh coat or adding paint.
Step 1
Place your furniture on a plastic sheet or drop cloth. This will prevent any stains from appearing on the floor when the wax begins to melt.
Step 2
Wipe down the furniture with a dry cloth, removing dust and debris.
Step 3
Mix 1/4 cup of mild dish soap and 1 gallon of warm water in a pail. Dab a cheesecloth in the mixture, wetting the cloth but wringing away the excess.
Step 4
Work from the top of the piece of furniture, rubbing the mixture in using small circles. Apply more of the soapy formula on your cloth and continue to work over the surface of the wood.
Step 5
Dip a soft toothbrush into the soapy water and use it to remove old wax from any crevices. Dry the furniture with a soft dry cloth.