Things You'll Need
Water hose

Liquid dish soap

White vinegar

5-gallon bucket

Wood spoon

Plastic tarp

Scrub brush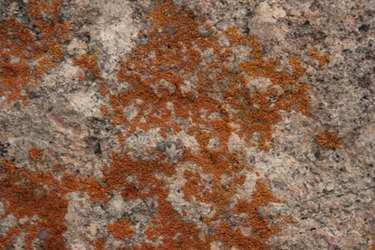 Mold is a common problem both inside and outside your home. Outdoor rugs are constantly bombarded with excessive moisture. Where there is moisture, there is the perfect breeding ground for mold. Mold that is left to grow on outdoor rugs will eat away at the fibers and slowly deteriorate the rug. Not only will mold damage your outdoor rug beyond repair, but also it can cause unsightly stains and spread to other areas via its spores. Fortunately, you can remove the mold and restore the look of your outdoor rug.
Step 1
Rinse the rug with a water hose outside on a warm, sunny day to remove the surface mold. Alternatively, place the outdoor rug in your bathtub and rinse the surface mold off under running water.
Step 2
Mix together 1 gallon of warm water, 1/4 cup of liquid dish soap and 2 cups of white vinegar in a 5-gallon bucket. Use a wooden spoon to mix the contents together.
Step 3
Lay a plastic tarp outside in a sunny location. Place the rug on top of the tarp.
Step 4
Saturate a scrub brush in the mixture. Scrub the rug with the mixture in the direction of the nap. Continue scrubbing until you have removed all mold and thoroughly cleaned the carpet.
Step 5
Rinse the mixture off the rug with a water hose.
Step 6
Flip the rug over and scrub the backside in the same manner as before. Rinse the mixture off the rug with the water hose.
Step 7
Allow the rug to dry flat out of direct sunlight. Once one side is dried, flip the rug over and allow the other side to dry. Alternatively, hang the rug from a thick line to dry.