This paper lei necklace is the perfect finishing touch for your next luau. No trip to Hawaii required.
Things You'll Need
Cutting mat (optional)

Hobby knife

Needle

Ruler

Thread (any color)

Tissue paper (any color)

Scissors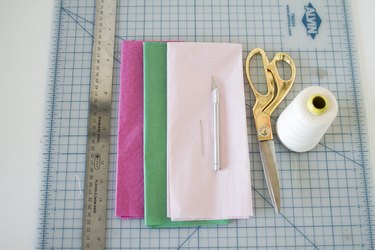 Step 1: Cut the Thread
Cut your thread to 80 inches and double thread your needle. Tie a knot at the end.
Tip
Your lei will be 40 inches long.
Step 2: Cut the Tissue Paper
Cut the tissue paper on your cutting mat. Cut 24 strips of tissue paper into 2-inch strips using your hobby knife and ruler. If you do not have a hobby knife or a cutting mat, scissors can also be used to cut the strips of paper.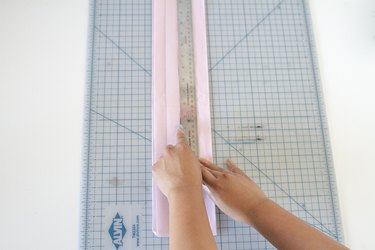 Warning
Use caution when using a hobby knife. Make sure to cut away from your body and always use a sharp blade. Dull blades are dangerous.
Step 3: Thread the Needle
Thread your needle through the center of the tissue paper strips and continue until your needle is full. Slide the paper strips down to the knot. Repeat this step until your lei is full.
Step 4: Tie the Ends
Tie the ends together and your flower lei necklace is complete.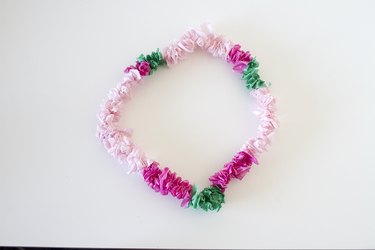 Whip up a batch of these necklaces for your next party and instantly get your crowd in the aloha spirit.