Things You'll Need
Pool pump and filtration system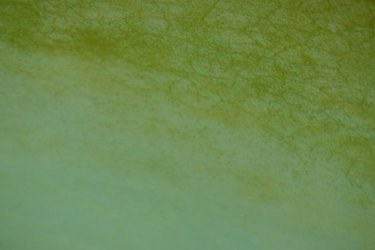 Once you've killed the algae, you are still left with the problem of removing it from the pool. Dead algae turns white or gray in color and falls to the bottom of the pool. If you are using a chlorine shock product with a clarifier, the water will be crystal clear, leaving you a good view of the problem below. The answer is to put your pool vacuum and pump to use to remove the unsightly problem.
Step 1
Turn on the pool pump and filtration system. Allow the pump to run.
Step 2
Use the net to remove any large clumps of algae or other foreign material. Most algae will be in fine pieces.
Step 3
Vacuum the pool to remove algae resting on the pool floor.
Step 4
Brush the sides of the pool and the pool floor to loosen algae clinging in crevices.
Step 5
Allow the pool pump and filtration system to continue to run for another 12 to 24 hours. Clean the pool filter once the water is clear and all algae is removed.
Tip
Algae can be prevented with a regular schedule of chlorination and shock treatments. Adjust the pH to 7.4 to 7.6 for best results.
Apply an algaecide after treatment to prevent future problems.
Warning
Do not swim in the pool until all algae is dead and removed.