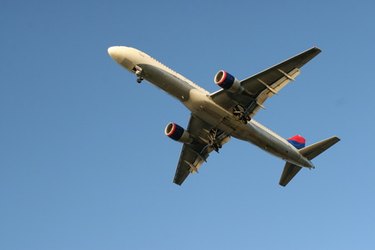 With airport security lines growing longer all the time, many passengers long for time-saving measures. Before you take that next vacation or jet off on an important business trip with United Airlines, consider printing out E-Tickets. Having your boarding pass ready eliminates headaches at the airport and gives you the added benefit of selecting your seats, as well as saving money on baggage fees.
Step 1
Visit the website for United Airlines (see Resources) 24 hours prior to your flight. On the main page of the website, select the "Check-in" tab. Whether you have booked your trip online or over the phone, you will be provided with a confirmation or E-Ticket number.
Step 2
Enter your confirmation or E-Ticket number into the appropriate field. Entering your last name will also ensure a quick response time from the United Airlines website.
Step 3
Review and print your itinerary. There will be a "print" button on the United Airlines page, but you can also print from the dropdown menu on your internet browser.
Step 4
Ensure your printed E-Ticket shows all the appropriate information including your name, flight number and bar code. Without the bar code, your ticket will be invalid.
Tip
If you have requested certain upgrades, will travel with an infant or have made special service requests in your reservation, you may not be able to use United Airline's E-Ticket function.
Warning
Online check-in closes 45 minutes before domestic flights and about an hour before international flights. Plan accordingly to have computer and printer access at your disposal.