Things You'll Need
Ammonia

Vinegar

Wash cloth

Mild dish soap

Petroleum jelly

Warm water

Rice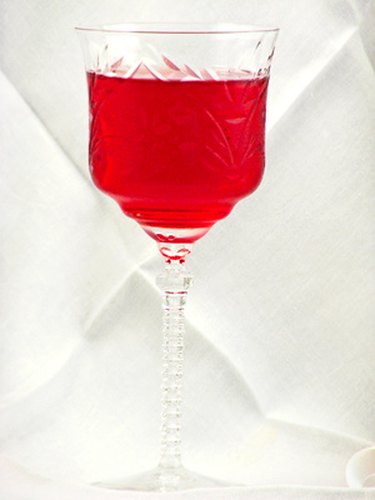 Dishwashers are not safe for all glass, especially when the glass is crystal. Etched crystal glass can appear cloudy, making it less shiny and far less beautiful. This can make the crystal look like it is not clean. Many times, the cloudy appearance is the result of tiny scratches on the crystal caused by the force of water and dishwasher detergent in the dishwasher. Though preventing cloudy crystal is easy (don't put it in the dishwasher), once the crystal is scratched, it will take work to restore the crystal to its former beauty.
Step 1
Soak the crystal in vinegar for a few minutes. Whenever the cloudy appearance is caused by salt deposits or hard water, the vinegar soak will effectively remove the cloudy look and allow the crystal to sparkle and shine. If the vinegar does not remove the cloudy appearance, the crystal is definitely scratched by the dishwasher.
Step 2
Clean the crystal with ammonia and mild dish soap. The ammonia will help reduce the cloudy appearance, and the dish soap will counter the intense smell of the ammonia. Rinse the crystal after a few minutes to see if it is sparkling.
Step 3
Apply petroleum jelly to the crystal and allow it to sit for 24 hours. Wash off the petroleum jelly the next day.
Step 4
Place 1 cup of uncooked rice in warm water and add some vinegar. Place the crystal in this solution to soak. The amount of soaking time will depend on the amount of remaining cloudiness.
Tip
Avoid harsh soaps that have abrasive features that can make the cloudiness worse.
Don't use scrub brushes, scouring pads, or any other abrasive scrubbing materials.