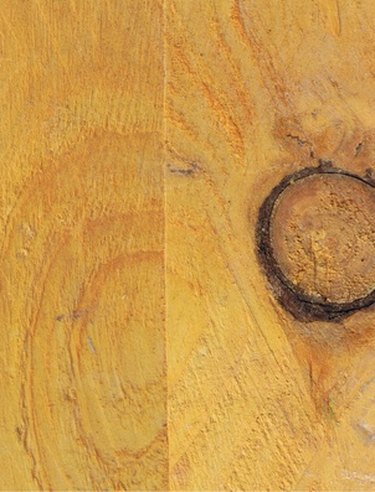 Wood is a generally durable and aesthetically pleasing building material that is frequently used in floors and furniture. One concern with wood is that it is vulnerable to fire and is flammable when exposed to enough heat. While there's no way of guaranteeing a fire can't occur with 100 percent certainty, protecting wood from heat can be done easily and can greatly reduce the risk of danger or damage.
Step 1
Keep wood furniture away from vents and radiators. Blocking heat sources with wood greatly enhances the possibility that the wood will be damaged by excessive heat buildup.
Step 2
Use a dehumidifier in summertime. Summer heat is frequently accompanied by an increase in humidity and the excess moisture can cause the wood in floorboards and furniture to expand and warp. A dehumidifier helps prevent this.
Step 3
Apply a varnish to wood products to help protect them from heat. The coating will help prevent damage from heat sources and eliminate stain problems.