Things You'll Need
Computer with scanner and color printer

Photocopier

Yearbook

Scissors

Glue stick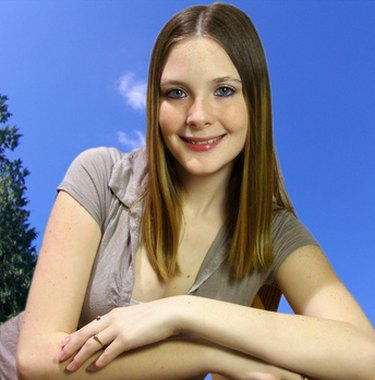 Class reunions are often fraught with anxiety and filled with competitiveness. They can bring out the nervous child in adults and make them question their self-worth and accomplishments. Reunions, however, can also connect long-lost friends and provide memories that last a lifetime. Creating your own unique class reunion name tag can help break the ice at reunions and serve as a fun conversation starter.
Step 1
Purchase a 3-inch-by-4-inch clear plastic name badge holder, available at most office supply stores.
Step 2
In a word processing program, create a 3-inch-by-four-inch box. In a large, readable font such as 16-point bold Times or Arial, type your name on the left-hand side of the box. Depending on your program, you may have to create two columns inside the box to do this. If you're a married woman and have taken your husband's surname, include your maiden name before your married name. Print this document.
Step 3
Locate a photo of yourself in your school yearbook. Your graduation photo is a good choice, but you can use any other photo of yourself. Scan the photo in color, if possible, and upload it to your computer.
Step 4
Print the photo, preferably in color but black-and-white will work as well. Cut out the photo and glue it on the right-hand side of your name tag. You'll want the photo and text to look seamless, so copy the document on the "photo" setting on a photocopier.
Step 5
Cut out your name tag with a pair of scissors and insert it into your clear name-tag badge holder.
Tip
A fun alternative to this project is to scan and print 4 class photos of yourself from high school, reduce them and include them at the bottom of your name tag with your name running horizontally above them.
If you're on your class reunion committee, enlist help to make name tags for everyone attending the reunion.