Things You'll Need
Sandpaper, 100 grit and 80 grit

Razor blade

Paper towels

Auto body prep solvent

Auto body paint primer

Auto body plastic paint

Small paint brush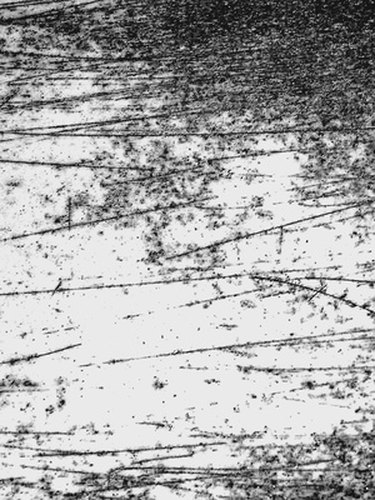 Scratches are an inevitable part of any home furnishing's life. But luckily, scratch marks left on plastic trim are easy to get rid of thanks in large part to the advances made in auto technology. Yes, auto technology, because the array of plastic treatments and plastic paints that have been designed to clear up scratches on your vehicle are perfect for treating your scratched up plastic trim. Take an afternoon to gather the things you need and sit down to treat the damage and your trim will be good as new.
Step 1
Sand the scratched area of the plastic with 80 grit sandpaper in a right-to-left motion. This will remove the rough edges of the scratches. Switch to 100 grit sandpaper to smooth out the area after the edges are not sharp anymore. If the scratches are very deep, use a razor blade to shave off any plastic that can't be sanded smooth.
Step 2
Clean the plastic thoroughly with water and a paper towel. Wipe it down with a dry paper towel and allow to dry out for another 10 minutes. Once the trim is completely dry, apply a plastic auto body prep solvent, wiping in only one direction.
Step 3
Apply plastic paint primer to the trim once the solvent is dry. You may choose to apply the primer to only the damaged area or you may apply it to the entire trim to keep it uniform. Allow primer to dry for at least 30 minutes.
Step 4
Paint the trim. Use short, slow strokes to distribute the paint evenly.