Things You'll Need
20 drops any essential oil

1 cup distilled water

3 drops vitamin E oil

¼ cup jojoba oil

Measuring cups

Small mixing bowl

Wire whisk

Potpourri warmer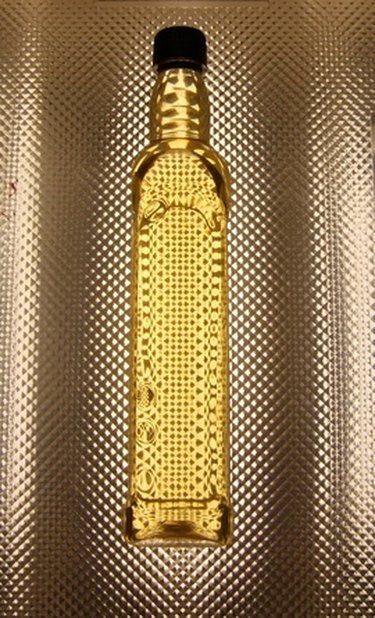 Homemade liquid potpourri oil has been made for centuries to help place a pleasant aroma into the air of homes and offices. Homemade liquid oil potpourri can be made with essential oils that please your senses, and can be burned and warmed in candle burners and potpourri warmers. Add flower petals and spices into the liquid oil potpourri to create a stronger scent or to simply make the oil appear more elegant while it is burning.
Step 1
Place 20 drops of an essential oil into a small mixing bowl. Measure out 1 cup of distilled water, three drops of vitamin E oil and ¼ cup of jojoba oil, and pour them into the bowl as well.
Step 2
Combined the ingredients together in the small mixing bowl using a wire whisk for about 30 seconds or until you get an oily, golden-looking solution with little, round bubbles in it and a strong potpourri aroma.
Step 3
Pour the homemade liquid potpourri oil into your potpourri warmer and allow it to warm and create an aroma that will fill the air in your home with a pleasant scent.
Tip
Use lavender and chamomile essential oils for a calming aroma.
Use peppermint and citrus essential oils for an uplifting aroma.
Use rose and geranium essential oils for a floral aroma.
Olive, coconut, vegetable, sunflower, sesame seed, almond and grape seed oils can all be used to replace jojoba oil if you do not have it on-hand.
Add flower petals and spices to your liquid potpourri oil to create a stronger aroma or to simply decorate your oil.