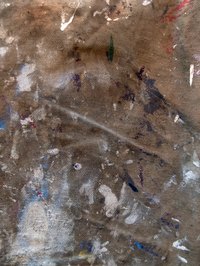 Tongue-and-groove ceilings are composed of interlocking lips intended to hide nails from sight. When it comes to finishing a tongue-and-groove ceiling, success has more to do with procedure than style. Because seasonal movements in the wood create slight movement, parts of the tongue tend to become exposed over time. That is why it is critical that you stain the wood of a tongue-and-groove ceiling before it is installed. Otherwise, the unstained portions of the tongue will eventually become exposed, creating lines of bare wood that will detract from its appearance.
Things You'll Need
Tack cloth
Plastic drop cloths
Heavy-duty fabric drop cloths
4-inch-wide paintbrush
Wood stain
Mineral spirits
Step ladder
Spread plastic drop cloths on the ground. Lay fabric drop cloths on top of them.
Lay the tongue-and-groove wood on top of the drop cloths. Determine which side of the wood will be exposed after installation and lay this side facing up.
Wipe the surface of the wood with a tack cloth.
Apply oil-based stain to the wood, using a 4-inch paintbrush. Brush along with the grain of the wood. Apply only a thin coat. Allow the surface to dry for three hours and apply another coat if you desire darker results.
Clean the paintbrush using mineral spirits. Do not use water as this will ruin the brush.