Things You'll Need
Valid passport

Two passport sized color photographs

Printer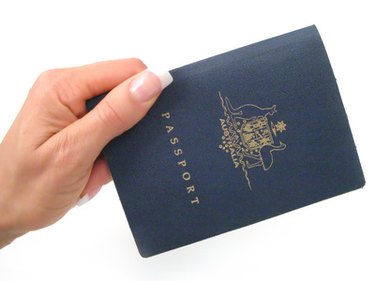 The U.S. Department of State issues and is responsible for making all changes to passports in the United States. The State Department has issued form DS-5504 to make changes to passport information, which includes updating emergency contact details. The emergency contact information is not listed on your passport, but the information is retained by the Department of State. Although there is no legal requirement to update your emergency contact information, it is a good idea to update the details prior to traveling outside the United States.
Step 1
Download the Department of State form DS-5504. A link to this form can be found in the Resources section of this article. Print the form and fill out the requested information as completely as possible. Section 18 of the form is where you can enter the name, address, and telephone number of your new emergency contact. Even if you are only changing the information of your emergency contact, you must complete the entire form.
Step 2
Mail the completed form, your most recent U.S. passport, and two recent color passport photographs to: National Passport Processing Center, P.O. Box 90107, Philadelphia, PA 19190-0107.
Step 3
Keep in mind that there is no fee for this service, and you will typically receive your new passport in four to six weeks. There is also an expedited service available. To utilize the expedited service send the same items listed in Step 2 to the National Passport Processing Center, P.O. Box 90907, Philadelphia, PA 19190-0907. There is a $60 fee for expedited service and the turn time is typically two to three weeks.
Warning
If you are changing your name or address on form DS-5504, you must also send proof of the change with the other required documentation.
Your address is not listed in your passport, but you are legally required to make the change with the State Department if you have moved since your last passport was issued.