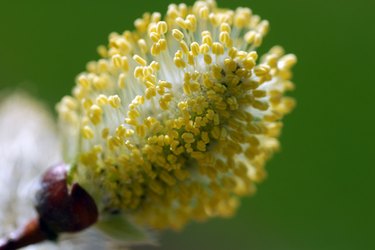 Honeywell Air Cleaners are designed to purify your home or office air, removing allergens and helping you to breathe easier. The cleaners work by trapping dust, debris and other allergens in the air filters within the system. Although the main air filters should be replaced eventually and cannot be cleaned by hand, you can reduce the frequency of replacing filters by cleaning the pre-filter as necessary.
Step 1
Remove the air filter from the air purifier while outside. Removing it in the house will release allergens into the air.
Step 2
Shake the air filter in a back and forth motion to release dust and dirt. Gently tap it against the edge of a stair or other similar structure to loosen the dirt.
Step 3
Place the filter in a large sink.
Step 4
Turn the water to warm and allow the water to run over and through the filter, rinsing dust and debris.
Step 5
Remove the filter from the water and place on a towel to air dry befor reinserting into the air purifier.
Warning
HEPA air filters should not be treated with water.