Things You'll Need
Super Iron Out

Reconstituted lemon juice

Peroxide

Baking soda

White vinegar

Damp cloth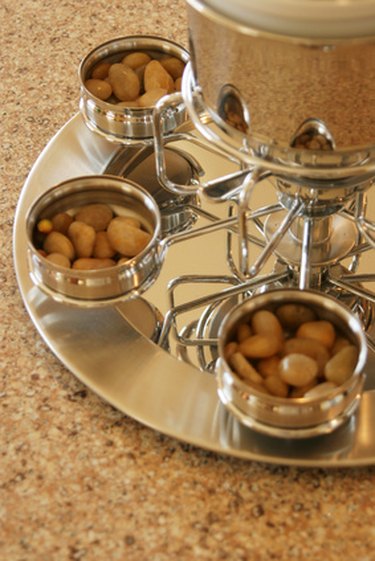 Although bleach has long been considered an outstanding cleaning and disinfecting agent, there are times that it can stain certain surfaces. Formica happens to be one of those surfaces that bleach will actually stain, most often leaving a yellowish discoloration. There are several ways to remove bleach from Formica. Some methods include the use of specialized stain removers, where in other instances you may only need some common household products.
Step 1
Sprinkle some Super Iron Out powder (purchased online or at most home-improvement stores) onto the bleach stain then add water and turn it into a slurry. Allow the mixture to sit on your bleach stain for roughly 10 minutes, then use a damp cloth and wipe it away.
Step 2
Pour some reconstituted lemon juice onto the bleach stain and allow to sit for a few minutes. The stain will begin to fade almost immediately after a few minutes. Wipe clean.
Step 3
Mix 1/4 cup of hydrogen peroxide with 1 tbsp. of baking soda and 1 tbsp. of white vinegar. Apply liberally to the bleach stain and rub it in with your damp cloth. Allow it to sit for about 10 minutes, then wipe the stain away.
Warning
Wear rubber gloves to protect your hands when using products containing chemicals.