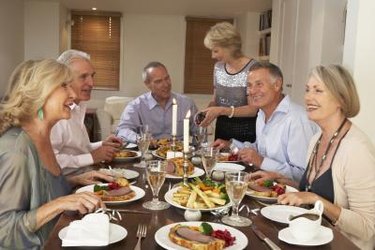 A seven-course meal is a great way to entertain friends while enjoying a variety of small dishes. Seven-course meals generally are formal but you can make the affair as casual as you like. Since you are going to be serving many dishes, don't invite more people than you can handle. Four to eight people is best for a casual gathering, although you can invite more depending on the dinner's purpose and ability to serve.
Step 1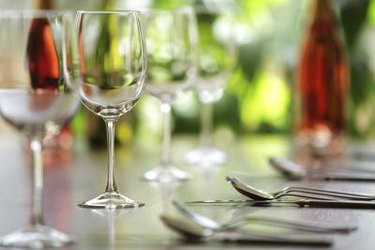 Dishes served during a seven-course meal typically complement each other, so settle on a theme such as Italian or French fare.
Step 2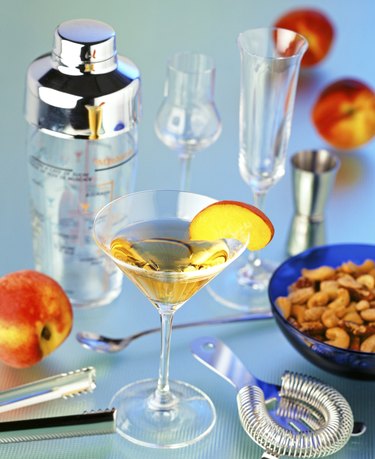 Seven-course meals often begin with an aperitif, or cocktail hour, move into dinner and finish with dessert. The typical meal consists of an appetizer, soup, salad, palate cleanser (sorbet), fish, poultry or red meat and dessert. As the meal progresses, the food served generally becomes a little heavier, so serve small portions for each course.
Step 3
The appetizers can be one dish or a variety of small hors d'oeuvres. These can be both hot and cold and should give a hint of the flavors to come. Some hosts and hostesses offer a choice between thick and clear soup for the second course.
Step 4
Palate cleansers remove lingering tastes and prepare guests for the next dish. They should be a neutral flavor, leaving no aftertaste. Citrus-flavored sorbet, such as lemon or lime, is a popular palate cleanser. Vegetable dishes may be served with the main dishes or separately, also as palate cleansers.
Step 5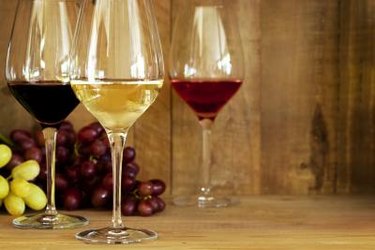 A seven-course dinner typically is served by household or restaurant staff, and appropriate silverware is brought out with each course. You should select wines that go well with each course. Desserts usually are elaborate, and sometimes salad actually is served last to assist in digestion.
Step 6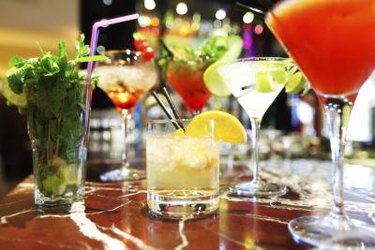 Start the meal with a cocktail hour featuring an aperitif like Campari, a bitter beverage developed in 1860 in Milan, mixed with soda and ice. Serve a light antipasti, including Italian meats and cheeses.
Step 7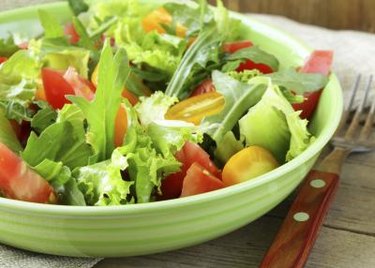 Serve bruschetta topped with tomatoes and Italian herbs for the first course. For the second course, offer guests a hearty riboletta or brodo (broth). Follow with salad.
Step 8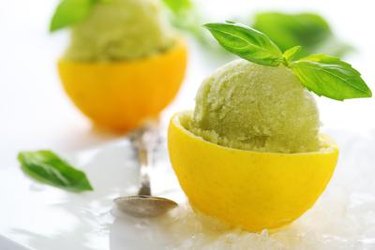 Palate cleansers are important, and citrus sorbet is a good option for the fourth course.
Step 9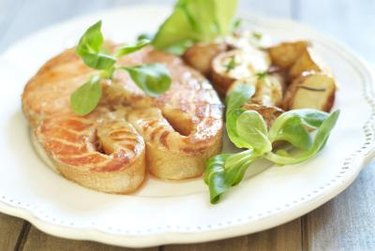 Fish generally is served for the first main course, anything from shrimp scampi to grilled fish steaks. Remember that with a meal this size, smaller portions are better. Poultry or beef are good selections for the second main course. Sticking with the Italian theme, offer chicken marsala or grilled steaks with a balsamic vinegar glaze..
Step 10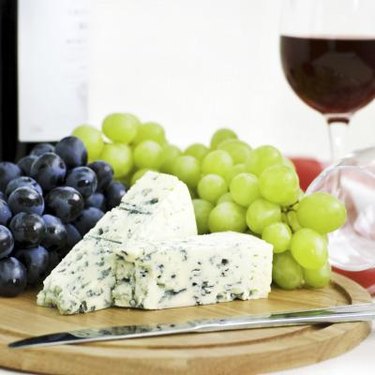 Mascarpone with a light fruit sauce is a nice way to round out the meal. Follow with after-dinner drinks and cheeses and nuts.