Things You'll Need
Professional-grade wax remover

Soft cloth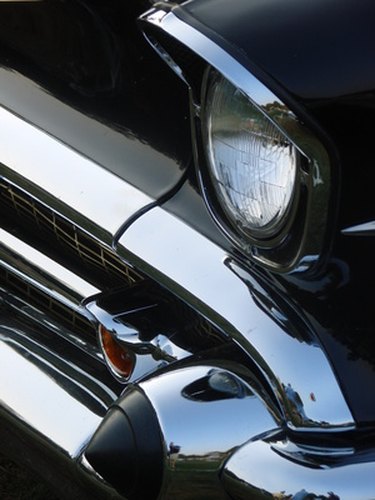 Carnauba wax commonly is used as a sealant on vehicles. The wax--which has a much hotter melting point than other waxes--creates a strong coating that is difficult to remove. The durability and strength of carnauba wax also can make the removal process challenging. Unlike many other waxes, carnauba wax is not water soluble and cannot removed simply with rubbing alcohol. To remove carnauba wax, you will need the help of a professional-grade wax remover.
Step 1
Place a quarter-sized drop of professional-grade wax remover onto a clean, soft cloth.
Step 2
Rub the cloth over the wax in a circular motion for about four passes.
Step 3
Rub in the opposite direction for about four passes.
Step 4
Continue alternating rubbing directions until all the wax has been removed.
Tip
Read and follow all directions and warnings printed on the wax remover label.
You also can apply heat to the area using a hair dryer and rub with a clean, soft cloth to remove the melted wax.