Salt and pepper shakers come in a variety of designs and shapes. There are different salt and pepper shakes all around the world that are worth a significant amount of money, from the vintage sets from the 1950s to the current ones made with precious materials. You may not know the value of your salt and pepper shaker set—and you can possibly be sitting on a gold mine.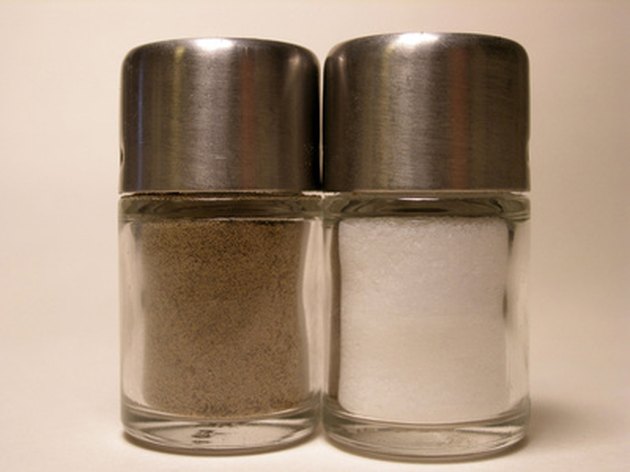 Step 1
Examine your salt and pepper shaker for any damages or blemishes. These may decrease its value.
Step 2
Search for antique shops in your area. Look in the yellow pages. Check what the shops buy and sell.
Step 3
Contact the antique shops and ask if they appraise items on-site. If they don't, they may recommend a reputable appraisal service.
Step 4
Visit the library and search for books on salt and pepper shakers. There are various books that explain different types of salt and pepper shakers and display the sets in colorful images.
Step 5
Join a salt and pepper shakers club in your area. The Novelty Salt and Pepper Shakers Club is a U.S. organization with local chapters all over the country. Search for the chapter in your state, contact the chapter and inquire about membership (see Resource). Being a member of a salt and pepper shakers club can give you access to individuals who are avid salt and pepper shaker connoisseurs.