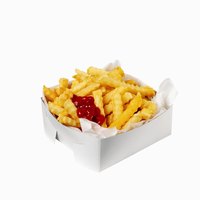 Commercial brass polishers may fill you with relief and enthusiasm – until the white residue they often leave behind makes your brass piece look like a candidate for a "got milk" advertisement. Physical effort and a microfiber cloth often removes light traces of white residue but the more resilient form requires a different strategy.
Things You'll Need
Ketchup
Clean cloth
Microfiber cloth
Squirt a dollop of ketchup on a clean cloth. Spread it over the white residue left behind on the brass piece.
Remove the ketchup with another section of the same cloth or a new cloth. Buff the brass piece in circular motions with a microfiber cloth until it shines.
Add white vinegar to ketchup to remove stubborn white residue that has settled overnight or has been exposed to sunlight. Mix a 2-to-1 ratio of ketchup to white distilled vinegar in a bowl. Rub the mixture onto the brass piece with a clean cloth, remove it, then buff it with a microfiber cloth.