Things You'll Need
Microsoft Word or Publisher (or a computer program with a simple template)

Favorite cookbooks

Heavy stock glossy papers

Printer

Three-hole puncher

Page dividers

Three-ring binder

Digital camera

Recipes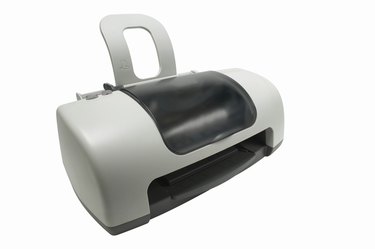 Making a personalized cookbook is a great way to preserve family recipes and collect new recipes. They also make wonderful gift items for friends and families. Although there are many book publishing services available that will create your cookbook, it is not difficult to make your own personal cookbook at home. Taking the time to add personal touches will make your cookbook stand out and you will be able to construct it the way you like it. The following are simple steps to creating a simple book of all your popular recipes.
DIY Personalized Cookbook
Step 1
Skim through cookbooks and familiarize yourself with the layouts of the different books. Pay attention to the details like font size and how specific they are with the cooking directions. Make mental notes on which styles work for you.
Step 2
Take pictures of your favorite meals and begin to collect photos of foods you would like to incorporate into your cookbook.
Step 3
Write down favorite recipes and be sure to include ingredients, serving sizes, cooking time and specific cooking directions.
Step 4
Type all your recipes onto a template created by a computer program or create your own template. Be sure to add page numbers and save the template for future recipes.
Step 5
Type the title of the recipe as a header on each page. Be as creative as you like with the name of the recipe.
Step 6
Import your food photos and cut and paste them onto the corresponding recipe pages.
Step 7
Type up a table of contents.
Step 8
Proofread all your recipes and look for any spelling or grammatical errors.
Step 9
Print and punch holes in the pages.
Step 10
Label the page dividers according to meals (breakfast, lunch, dinner, snacks) or foods (breads, vegetables, beef, chicken, seafood) and add them to the binder.
Step 11
Sort the printed recipe pages with photos and add them according to the page dividers
Tip
Take it a step further and personalize the cookbook by designing the cover with favorite food pictures or a simple title cover with your name.
There are many free cookbook templates available online if you do not have a word-processing computer program.
An alternative to a binder is using a photo album to hold your recipes.
For gifts, consider personalizing the cookbook according to the recipient. For example, if the person is a vegetarian, collect your favorite vegetarian recipes in a cookbook.
If there are any funny or sentimental stories behind a recipe, add them to the recipe page.