Windows with a UV protective film are a great addition to any home, especially those in sunny climates. The UV tint protects carpet and furniture from sun fade and cuts down on harsh glare. Extra care should be taken when cleaning UV film-coated windows to ensure long life and prevent scratches and breaks in the film coat. Always follow your manufacturer's recommendation for cleaning and use to ensure compliance with the warranty. With proper care and cleaning, your windows with UV protective film will provide years of service.
Things You'll Need
Liquid dish soap
Squeegee
Ammonia-based window cleaner, such as Windex
Large sponge
Bucket
Lint-free rag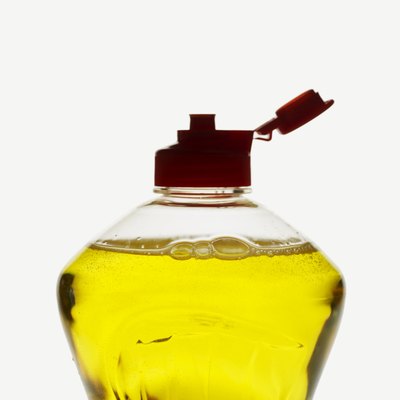 Step 1
Mix warm water with one squirt of liquid dish soap in the bucket.
Step 2
Clean the window with the large sponge and dish soap solution. Start in an upper corner of the window and gently clean down, using a circular motion.
Step 3
Wipe the window clean of the soap solution with the squeegee, starting in the upper right-hand corner. Pull the squeegee down the window, holding it firmly against the glass to get a smooth pass with no streaks. Work across the window to the left edge, using overlapping strokes from top to bottom. Do not allow the window to dry before squeegeeing; reapply the soap solution if needed.
Step 4
Wipe the window frame, edges, and sill with a dry lint-free cloth to remove any remaining dirt or water.
Step 5
Check the window from different angles for streaks or spots. Remove them with the ammonia spray cleaner and a lint-free rag. Do not leave ammonia-based cleaners on the tinted window surface for more than a few seconds before wiping them off.