Things You'll Need
Wainscot panels

Construction adhesive (liquid nails or similar)

Latex block filler

Paint roller and pan

Top trim

Base molding

Circular saw with wood blade

Chop saw with wood blade

Tape measure

Pencil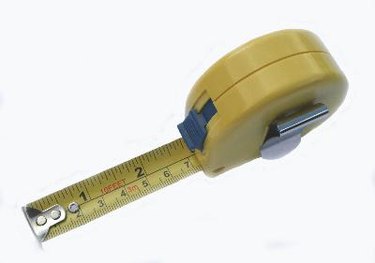 Wainscot is a type of wall panel that is applied to the lower section of an existing wall to add a decorative feature to any room. The traditional wainscot panel is typically a bead-board sheet that is either three or five feet high, but multi-piece panels (similar to decorative doors) are also available. Wainscot panels are commonly applied to wood frame walls, but can also be easily installed on concrete block walls using construction adhesive instead of nails.
Step 1
Apply the latex block filler to the block wall to be covered with wainscot. The block filler is like paint and is best applied with a paint roller. This will give the construction adhesive a smooth surface to bond with and will keep any moisture from the wall from damaging the wainscot.
Step 2
Allow the latex filler to dry (as indicated on the product packaging) before moving on to the next step.
Step 3
Measure and mark the center of the wall length (not above the height of the wainscot paneling) and a wainscot panel using a tape measure and pencil.
Step 4
Apply the construction adhesive to the inside perimeter of the wainscot panel and a serpentine pattern through the rest of the panel. Most construction adhesives are available in a tube and gun so an even bead can be applied to the material.
Step 5
Line up the two center marks made in Step 3 and press the wainscot panel to the wall while applying pressure to evenly distribute the adhesive throughout the panel. You may need to hold the panel to the wall for a moment if it does not immediately adhere.
Step 6
Repeat Steps 4 and 5 on remaining panels, butting the panels end to end while working your way towards the ends of the wall, and cut end panels to fit using the circular saw as necessary.
Step 7
Repeat Steps 1 through 6 on other walls to be covered with wainscot.
Step 8
Attach base and top trim pieces using the construction adhesive (apply adhesive to the back of the trim pieces), joining corner trim pieces by cutting 45-degree miter joints using the chop saw.
Tip
Refer to the saw owner's manual for operating instructions and safety precautions.