Things You'll Need
Food coloring

Light-colored pieces of wood, such as pine or oak

Fine-grit sandpaper

Water

White vinegar

Plastic zip bags, 1 gallon

Food-safe wood finish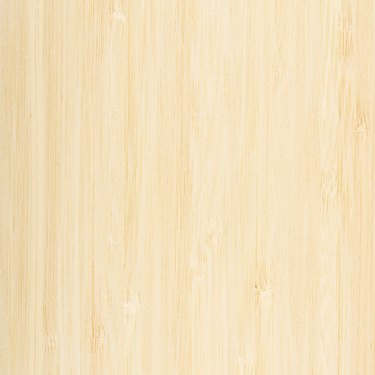 Dyeing is a creative way to use leftover pieces of wood to make toys such as colored stacking blocks for a child, picture frames or even wooden beads for jewelry-making. You can use wood dye, which is manufactured in many different colors, but food color is both bright and non-toxic, making it perfect for objects that are going to be in contact with food or children. Using food color may not create as long-term a finish as a chemical colorant, but it's safer.
Prepare Your Wood
Step 1
Sand your pieces carefully to ensure the edges are entirely smooth. Rinse off the dust and let your pieces dry thoroughly before proceeding.
Step 2
Stir a few drops of food color into 1/4 cup of warm water. Add 1 tablespoon of vinegar and mix. Adjust the amount of food color until the water is the desired shade; more food color will make a darker stain.
Step 3
Place the wood-and-dye solution into a 1-gallon zippered bag; let it soak for at least a minute and longer if you want a darker stain.
Step 4
Remove the wood pieces from the dye and allow them to dry completely. Paint the finished pieces with a food-safe wood finish to protect the dye.
Tip
You can also use coffee and dark fruit juices such as grape juice or beet juice to dye wood. Fabric dyes also will dye wood.
Warning
The dye will fade over time, so you may want to stain the wood a darker color in the beginning.