Things You'll Need
Photos (head shots)

Money for fees

Passport copies

Passport

Passport application

Cédula de Ciudadanía Colombiana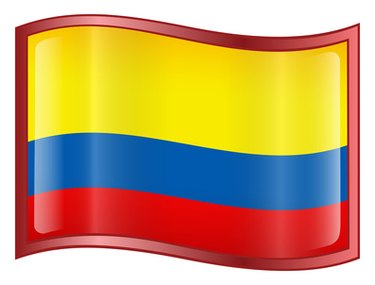 Citizens of Columbia need passports to travel around the world. They also need a passport to return to Columbia, their home country. The passport shows that you are a resident of the country. Colombia passports might require the occasional renewal. You can renew your passport at a Colombian embassy near you. Embassies are located around the world for your convenience. If you allow your passport to expire, you might have to pay high fees to get it reinstated.
Step 1
Find the Colombian embassy nearest you. Call the phone number to make an appointment to renew your passport.
Step 2
Gather three color photographs of yourself. They must be 3.5 cm by 4.5 cm and have a plain white background.
Step 3
Create two copies of the first page of your passport.
Step 4
Gather your Certificate of Colombian Citizenship (Cédula de Ciudadanía Colombiana).
Step 5
Go to your appointment and show the consulate agent your photographs, passport copies, passport, and Certificate of Colombian Citizenship. Fill out the passport renewal form and pay the fee.