When you're wiring for new construction or remodeling, you may want to add an extra light switch, electrical outlet or other junction for wiring. The crucial part of this project will be something that no one will see once you're done with the job--the gang box. Gang boxes mount behind the wall and provide a steady, secure place for switches or outlets to be mounted and wired. Installing a gang box is a fairly simple task, but you do want to keep a few things in mind when you do the job.
Step 1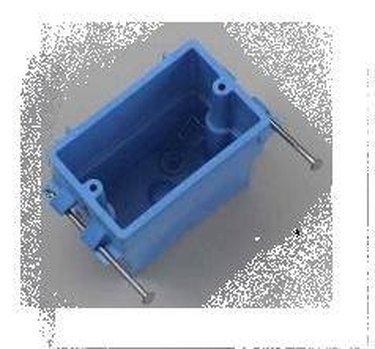 Decide the location of your gang box. This is fairly simple, because the gang box will be located directly behind the wall plate for your switch or electrical outlet. If you're not certain how high off the floor you want your switch or outlet, measure some similar ones in your house and place accordingly.
Step 2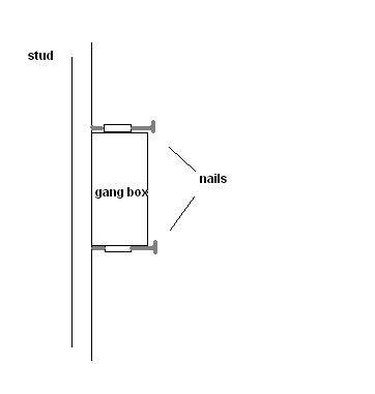 Hold your gang box against a stud in the wall at the proper height. Make sure that the front edge of the box extends out far enough to be flush with the wall you'll be putting up. For example, if you'll be installing 5/8-inch wallboard, the front edge of the gang box should extend 5/8 of an inch in front of the stud.
Step 3
Drive in the nails that are pre-positioned in the tabs to hold the gang box in place. If your gang box doesn't already have the nails, use 8D sinker nails.
Tip
Even if you want to leave the wiring for a professional, installing the gang boxes ahead of time might save you time and money.