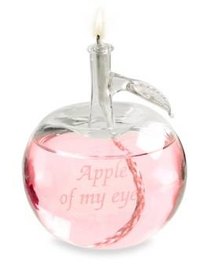 With a few drops of special dye, you'll discover how easy it is to turn ordinary lamp oil into a veritable rainbow of colors. Create a deep purple to match your living room furniture. Or maybe a burnt orange for a Halloween theme. Bright red and green oils are perfect for the Christmas holiday season. And a light blue or pink can help accent your baby shower. No matter what color schemes you choose, the process of making colored oils is an amusing way to liven up your decor.
Things You'll Need
Pure paraffin oil
Liquid candle dye in assorted colors
Fill your lamp with pure paraffin oil. Then add a drop of your concentrated dye.
Stir the dye around vigorously with a chopstick until it disperses completely throughout the oil.
Add more color for a deeper hue. Or experiment by adding different colors. Just be careful not to add too much, or your oil will be too dark to adjust. Mix yellow and red to make orange; red and blue will make purple; yellow and blue will make green.
Replace the top of the lamp and screw on as normal. The addition of the oil will not change the color of the flame. Light the flame and adjust the wick so it burns evenly. Add new oil as the old is burned off. The color will be diluted with the addition of the oil, but you can add more dye to recolor the oil.