Things You'll Need
Acrylic or oil paint (burnt sienna, dark blue, yellow ochre, white)

Palette

Palette knife
The easiest way I know to mix brown skin tones is to start with the first three colors listed. To lighten brown tones, simply use a sparse amount of white. This will offer you a value scale of colors. Creases in skin are darker than the areas surrounding them while cheekbones, the chin and the forehead are lighter. In this article, you'll learn how to mix a rich brown skin tone.
Step 1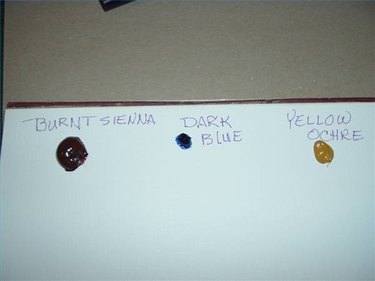 Use oil colors or acrylic paint -- either is fine -- and put a quarter size amount of burnt sienna, yellow ochre and dark blue on your palette. Place the white a good distance away from the other colors.
Step 2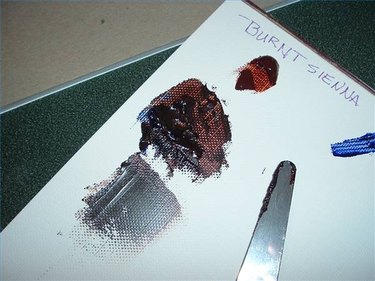 Use the palette knife and take half of the burnt sienna and place it below the initial puddle of burnt sienna. Mix a dab of dark blue into the burnt sienna. This should make the color darken to a chocolate brown color.
Step 3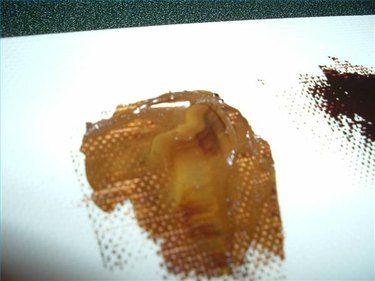 Mix one half of the dark chocolate color with yellow ochre to achieve a milk chocolate hue.
Step 4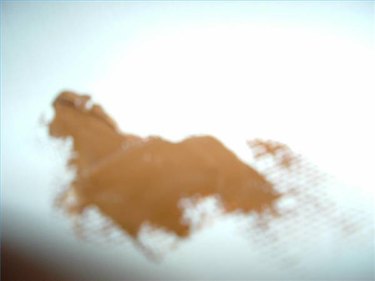 Mix titanium white (a small amount) with half of the milk chocolate mixture and you will get a deep caramel shade of brown.
Step 5
Add more of the yellow ochre or titanium white to acquire the shade of brown you want. To deepen any of those colors, add more burnt sienna and dark blue a little at a time.
Tip
Mixing with a palette knife is the easiest way to mix colors on a palette.
Warning
Oil paint is toxic. Acrylic paint is non-toxic but should never be ingested.