Things You'll Need
½-inch Variable Speed Drill

Masonry Drill Bit

Brackets for Posts

Posts

Wrench

Allen Wrench

2 Swivel Sockets

Top Rail

Concrete Toggle Bolts and Nuts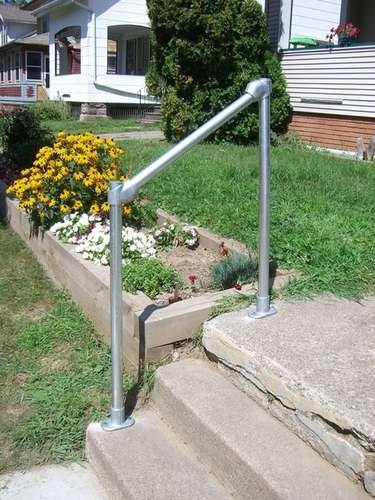 Handrails are an important part of any structure requiring climbing. Stairs can cause injury that can be avoided by installing a handrail. This can prove to be a challenge if the steps or stairs are concrete. However, with the proper instruction and tools, the do-it-yourself homeowner can install a handrail that will make her feel proud. The basic tools needed are a drill bit designed for concrete or masonry and a ½-inch drill. These two tools will make the project proceed without too much frustration. The minimum height for a handrail is 42-inches.
Step 1
Place the brackets on the steps for the handrail to give the support needed when used. Mark the holes where the brackets will be secured to the concrete and drill the holes with the masonry bit.
Step 2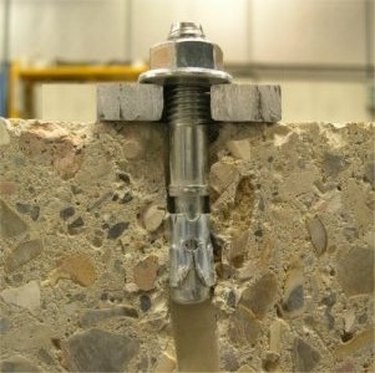 Insert and screw the toggle bolts into the holes. Next, secure the brackets to the steps with the nuts.
Step 3
Install the posts of the handrail by securing them to the bracket with an Allen Wrench. Next, install the swivel sockets to receive the top rail.
Step 4
Secure the top rail to the vertical support pieces by slipping it into the swivel sockets and tightening the swivel sockets into position with the Allen Wrench.
Tip
Always wear safety glasses. Be certain all adjustable parts are tightly secured to prevent compromise in strength.
Warning
Grip the ½-inch drill tightly as it might catch in the concrete and twist in your hand causing injury.