Things You'll Need
Frying pan

Canola or vegetable oil

Paper towel

Microwave-safe plate
Instead of throwing away fast food french fries, save them for a midnight snack or to accompany your next meal. If you reheat fries simply in the microwave, the result can be a soggy, unappetizing mess. However, if you want crispy fast food french fries, recook the french fries in oil on the stove top. Use your desired cooking oil of choice such as vegetable or canola oil to re-fry the fries.
Step 1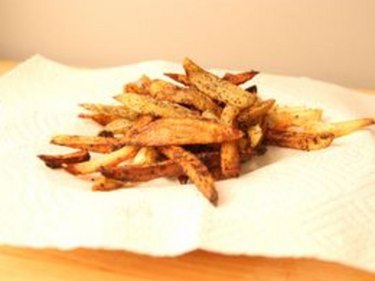 Remove the french fries from the fridge. Place on a microwave-safe plate that is covered with a layer of paper towel. Lay the fries on the plate in a single layer. Heat in the microwave for 20 seconds.
Step 2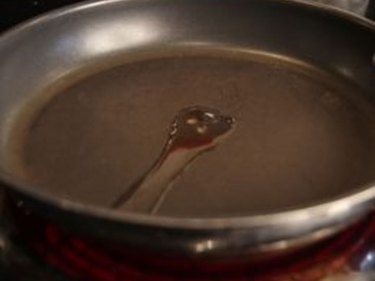 Pour 1 tbsp. of oil into a frying pan. Turn heat on high.
Step 3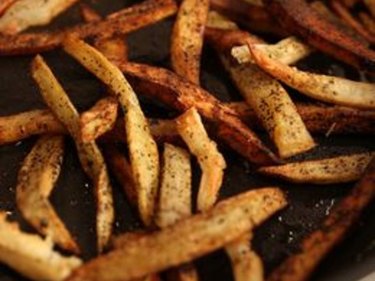 Place fries in pan. Cook each side for approximately two minutes and then flip.
Step 4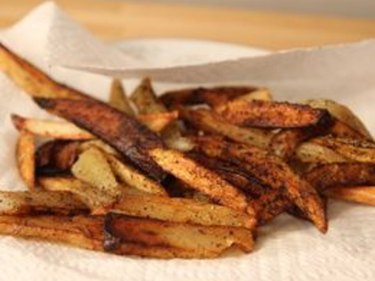 Drain the oil from the fries by placing them on a paper towel.