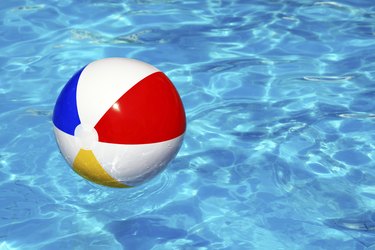 People love to get together to swim in the hot summer months. Depending on the facility's policy, you may be able to rent a public pool for large groups or to host a private party any time of the year.
Step 1
Check outdoor pool policies and deposit return policies carefully in the case of inclement weather.
Step 2
Make sure the pool can accommodate the size of your party. All public pools have a maximum capacity depending on the size of the pool, which varies from pool to pool.
Step 3
Verify availability and number of lifeguards and locker-room use prior to submitting a deposit. Be clear on what the public pool offers in the rental fee before you make a deposit.
Step 4
Expect to pay an hourly rate with a possible minimum hourly rental of two hours or more. Inquire if there is a discount if your party rents the pool for more than two hours, during off seasons and non-peak hours or if you need to rent the pool on a weekly basis.
Step 5
Ask if a concession stand is available, if you can bring in food and drink and if there is an area available for consumption on site. Check concession policies and fees before making your reservation.
Step 6
Adhere to all posted pool rules and make sure all guests at the pool are aware of the rules.
Warning
Almost all public pools prohibit the consumption of alcoholic beverages for private pool parties.