Vinyl siding is relatively easy to install but dormers present a unique challenge with their sharp angles and inverted siding configuration. Since the eave line of the dormer is the widest part, the siding process is the reversal of that used on a gable. Fortunately, there are some easy ways of getting the angle correct without having to be a whiz in geometry.
Things You'll Need
Vinyl siding
Vinyl accessories (J-Mold, outside corner piece)
Measuring tape
Hammer
Carpenter's level
Siding nails
Pencil
Tin snips
Chop saw (optional)
Step 1
Attach matching vinyl J-Mold to the angled side of the dormer along the roof line and at the top of the siding area. On the front side of the dormer, install a preformed outside vinyl corner piece from under the eave to the roof line, angling the cut in the back for a tight fit.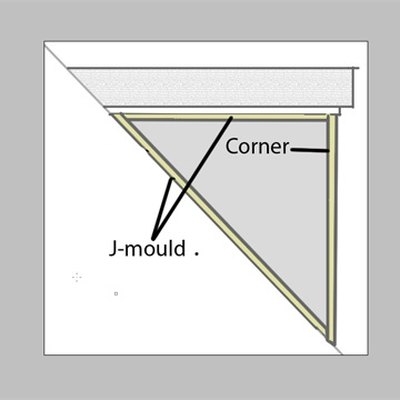 Step 2
Use a professional siding trick to determine the angle of cut for your siding pieces by placing a piece of siding anywhere on the side of the dormer. Make sure the bottom inside corner is in contact with the roof. Level the piece of siding with a carpenter's level and use a couple of nails to tack it lightly in place once it is level. Since this is going to be a template, it doesn't matter if it extends over the front end.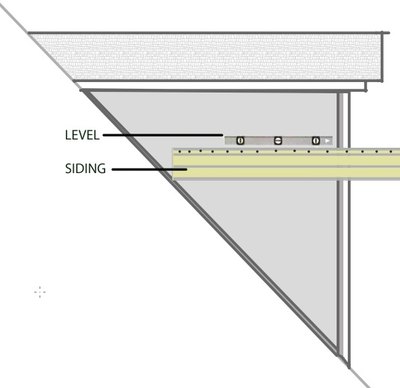 Step 3
Place another piece of siding along the slant of the roof, covering the end of the tacked-on piece. While holding it in place, carefully draw a pencil line along the edge where it crossed the first piece of siding.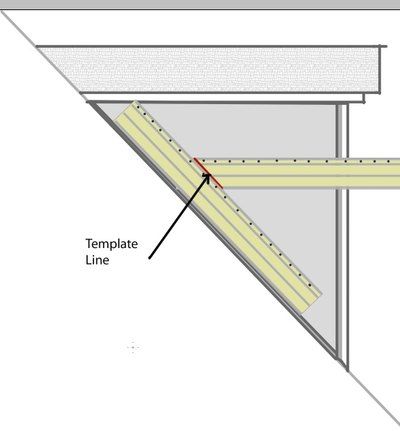 Step 4
Remove both pieces of siding from the dormer and use tin snips to cut along the line. This line is a correct representation of the angle of the roof and you will use this piece to draw a line on each subsequent piece of siding before installing.
Step 5
Place your template on top of a short piece of siding that will serve as your starter piece. Draw another line along the angled cut to transfer the guideline for the first piece.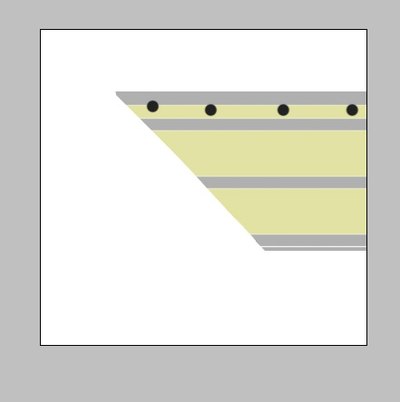 Step 6
Measure and cut the length of your siding and install the first small piece, using the provided nail strip at the top to secure it to the sidewall of the dormer. When you nail vinyl siding, do not hammer the nail flush with the wall beneath. Instead, leave the head of the nail 1/8 inch from the wall. There is a small flange on the top of the nailing strip that indicates the necessary gap.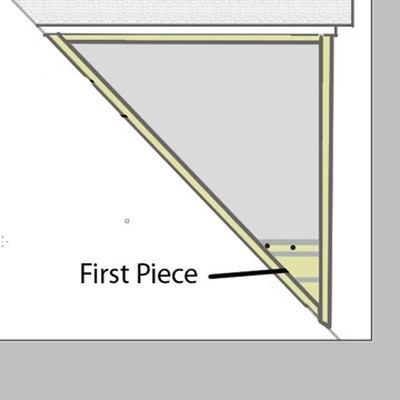 Step 7
Repeat the cutting and installation process with the subsequent pieces of siding. Each one will be slightly larger as you progress but the angle will remain constant. Trim the top from the uppermost piece and tuck it into the J-Mold at the top to secure.