Things You'll Need
Water faucet

Paper towels

Microwave

Plastic page protectors or shadow box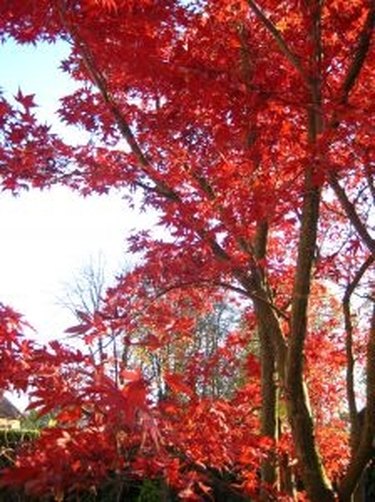 Love those fall days where the beautiful colored leaves are on the trees? Learn how to dry the leaves out, and preserve them for viewing all year long with this guide.
Step 1
Go out and pick your favorite leaves that have fallen off those beautiful trees.
Step 2
Clean them by gently running water over them to make sure all the dirt and grime is off of each one.
Step 3
Remove the excess water and make sure they are completely dry.
Step 4
Place all the leaves in between two paper towels and put them in your microwave.
Step 5
The size of the leaves will determine how long you may need to put them in the microwave. If they are large, microwave for a minute. If they are smaller, you can microwave them for about 30 seconds.
Step 6
Remove the leaves from microwave, taking only the top paper towel off. Be sure to let them cool for a few minutes and check them to make sure they are dry.
Tip
Before you decide to put them in the shadow box, photo album, or page protector make sure they are totally cool and dried.