Things You'll Need
Chicken

Olive oil

9 x 13-inch pan

2 tsp. rosemary

3 cloves of garlic

Salt and pepper

Thermometer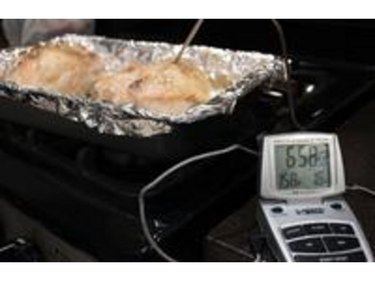 How to Make Oven Baked Chicken. Though there are many variations, baked chicken is an American classic and a must-know for all chefs. This particular recipe offers a roasted garlic flavor to the finished product. Altering the recipe to suit individual taste is simple, making it perfect for experimenting.
Step 1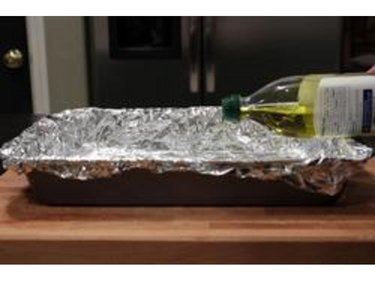 Preheat oven to 350 degrees. Drizzle extra virgin olive oil into a 9 x 13-inch baking pan or larger. Four chicken breasts fit comfortably in a 9 x 13-inch baking pan.
Step 2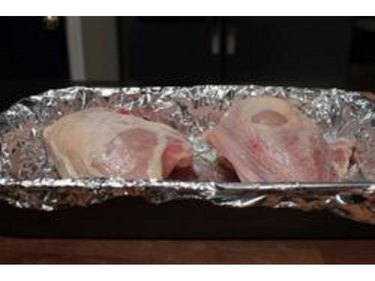 Place chicken breasts evenly spaced apart in the baking pan on top of the olive oil.
Step 3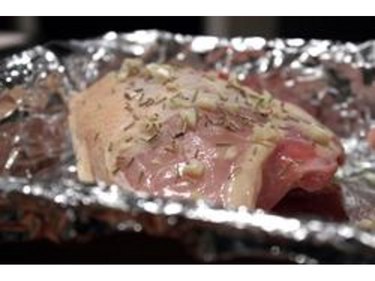 Sprinkle rosemary, chopped garlic and a little salt and pepper on top of the chicken breasts.
Step 4
Pour a very thin layer of olive oil over the top of the other ingredients. This gives a roasted garlic flavor to the finished chicken.
Step 5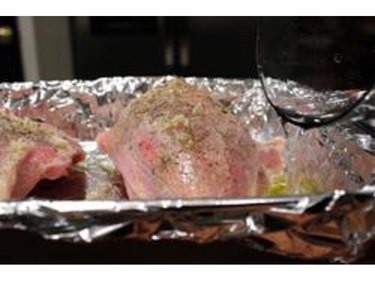 Add a little room temperature water to the bottom of the baking pan. This should be just enough to prevent the chicken sticking to the bottom of the pan or drying out.
Step 6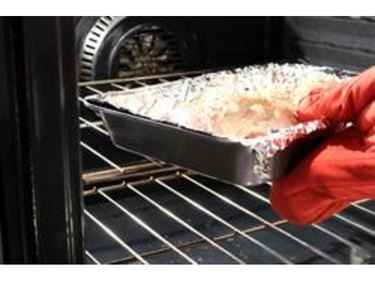 Use oven mitts to hold the baking pan when placing it into the hot preheated oven and set a timer for 30 minutes.
Step 7
Check chicken after thirty minutes using a meat thermometer before removing from oven. Cooked chicken has an internal temperature of at least 165 degrees.
Tip
Try garlic, Italian seasoning, salt, pepper, fresh basil and fresh tomatoes for a bruchetta-type baked chicken. Lemon-pepper is always a favorite. Use your imagination, as just about any seasonings will work in this recipe.
Warning
Always wash your hands after handling raw chicken. Clean all counter tops with bleach after coming in contact with raw chicken.