Things You'll Need
5 tbsp. vegetable oil

2 cups uncooked white rice

2 tsp. garlic salt

1 tsp. cumin

1/3 cup onion (chopped)

1 ½ cup tomato sauce

3 ½ cups chicken broth

Large saucepan

Spoon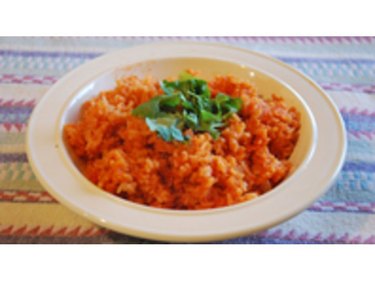 Mexican rice is a dish that was originally cooked in Mexico, South America and the southwest region of the United States. Spanish and Mexican rice are sometimes referred to as the same dish but they are actually prepared slightly differently. The rice is sautéed to a golden brown before being simmered in chicken stock and tomato sauce, rather than cooked in boiling water only. Mexican rice is red due to the tomato sauce and should have onions and garlic to add a distinctive flavor.
Step 1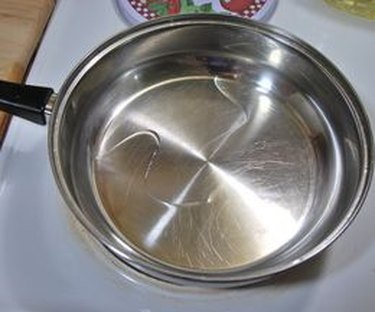 Add the oil to a saucepan and heat on medium.
Step 2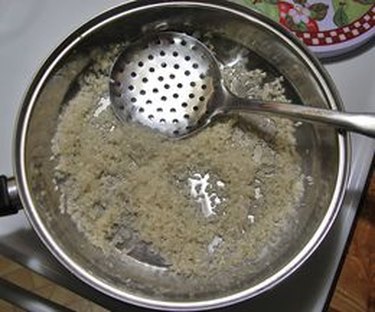 Stir in the rice and cook until the rice is puffy. You should stir the rice consistently so it doesn't stick to the pan.
Step 3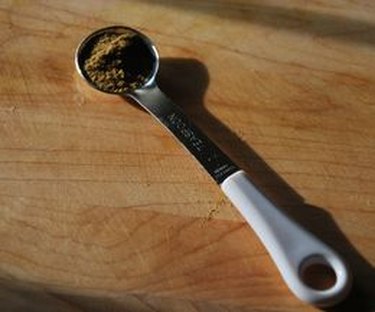 Add the salt and ground cumin while the rice is cooking in the oil.
Step 4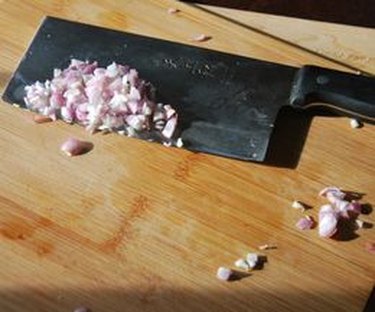 Put the onions in the pan and cook until they are opaque. The onions should be tender.
Step 5
Pour the tomato sauce and chicken broth into the pot and bring to a boil.
Step 6
Turn the heat to low once the rice mixture is boiling and place the lid on the pot.
Step 7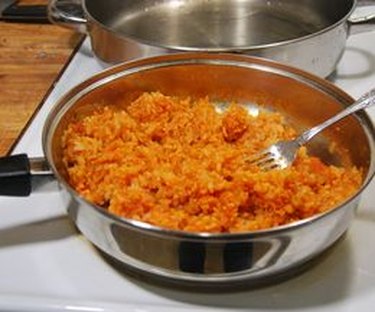 Simmer for 25 minutes, stir slightly and serve the Mexican rice hot.
Tip
Use wild long-grain rice for variety in your Mexican rice. Make it Spanish rice by cooking the rice, onions and a chopped bell pepper in the pan to start and then following the remaining instructions.