Things You'll Need
Natural, vegetable tanned leather

Water-based or oil-based dye

Damp sponges

Wool dauber

Clear acrylic finish

Rubber gloves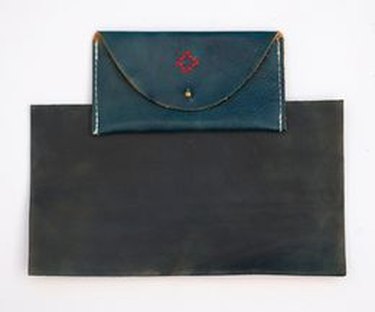 The process of dying leather is quite straight forward. You can use either water- or oil-based dyes. Water-based dye leaves the leather with a more natural feel, while oil-based dye can make leather feel somewhat stiff. By mixing colors and adjusting the strength of your dye, you can create a wide variety of effects.
How to Dye Leather
Step 1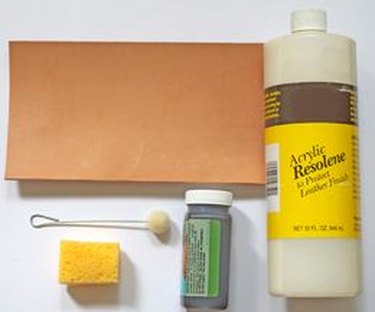 In order to dye leather, you'll need: Natural vegetable tanned leather, dye, a damp sponge, a wool dauber (you can also apply the dye with a sponge), and a clear acrylic finish to protect the color. Rubber gloves are also advisable to keep your hands stain-free. Please see the last slide for an itemized list of tools and materials.
Step 2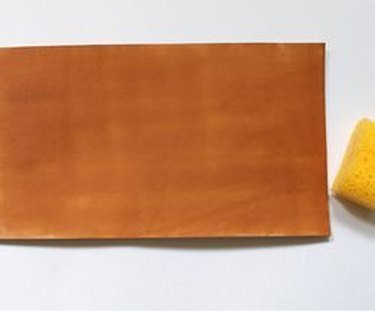 Drag the damp sponge horizontally across the leather until it is completely wet, but be careful not to saturate the leather.
Step 3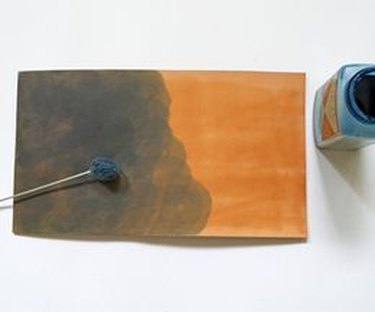 Saturate the wool dauber (or extra sponge) with dye. Start on one side and, working in a circular motion, continue across your piece of leather. Reapply the dye to the applicator as needed until you have achieved the desirable color.
Step 4
After the color has been evenly applied, let the dye dry completely. If desired, you can use a hair dryer to speed up the process.
Step 5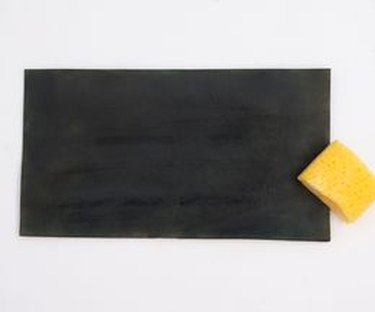 Apply a small amount of acrylic leather finish onto a damp sponge and run it over the leather, moving in a straight line and always in the same direction. You might see a foamy, milky color. Don't worry: This will disappear and the finish will turn completely clear after drying. It will stop the color of the dye from rubbing off over time.
Tip
The leather must be completely dry before applying the acrylic finish, or else you will end up with a tacky surface.