Things You'll Need
Rough grit sandpaper

Sander

Stain

Paint brush

Rags

Screws

Hammer

Nail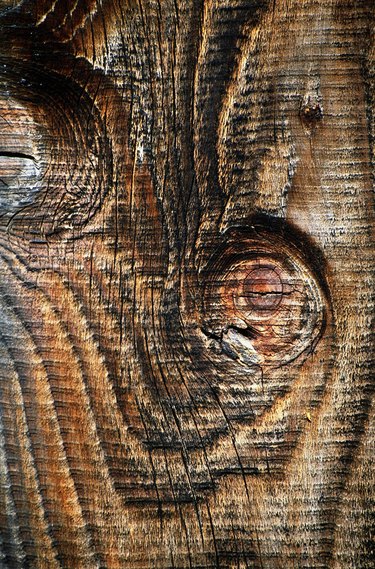 When wood is new, it looks fresh and crisp. However, if you want to build something that looks like it has years of distress and service, that new look can be a handicap rather than a strength. If you want to make something that looks old from new materials, all it takes is a few tips and tricks and you can make something that looks antique without having to scrounge for old wood for your project.
Step 1
Sand off the crisp, square edges on the side of the wood that will be seen. This gives the wood a more rounded, time worn look and it can be very helpful in creating the illusion of age.
Step 2
Distress the wood. Methods on this vary, but you can lay a screw across the wood and tap it with a hammer, hit the wood in clusters with the head of a hammer, drag a paint can opener down the wood to create a groove, slap the wood with chains, but anything you do is meant to create the seemingly random appearance of incidents that happen naturally over time. Don't try to break the wood, just give it some dings and scratches.
Step 3
Brush on a coat of stain. Once the stain has set for a few minutes, wipe it off with a clean rag. A light soaking of the stain will make it look faded and it will gather in the distressed areas to create a worn, lived in look. If you want a darker look though, use darker stain and lay it on thick, letting it sit longer so that the wood can soak up more of it before you wipe it away.