Things You'll Need
Flower pot

Spray paint

Fine steel mesh

Fine gravel or sand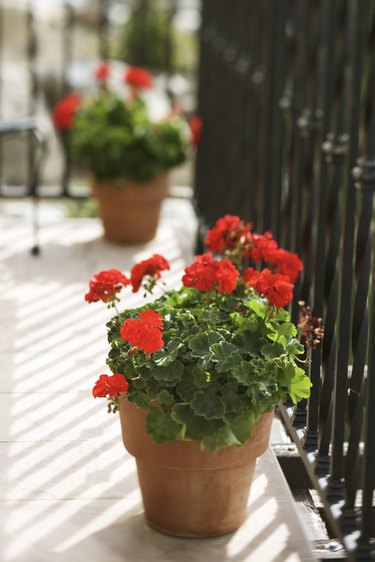 Flicking cigarette butts into the yard or garden is a fire hazard and the resulting litter takes years to break down. Even when cigarette butts do break down, the tobacco and filter will inevitably leach poisonous chemicals into the soil. Avoid this by making ashtrays available to anyone who find themselves smoking on your porch or patio. To make the ashtrays look more elegant among your outdoor decor, hand craft them from flower pots.
Step 1
Paint the flower pot with weather resistant and heat retardant spray paint to match the outdoor decor, or use a glazed terra cotta pot, as these are more durable than unglazed pots.
Step 2
Line the bottom of the pot with fine steel mesh. This will keep cigarettes and other large particles in while allowing rain water to drain from the ashtray when it's left outside.
Step 3
Fill the pot 3/4 of the way with fine gravel or sand. Use the ashtray by grinding the cigarette butt against the gravel or sand and leaving it there.
Tip
Use more decorative filler, such as glass beads or polished stones, if desired.
Warning
Do not use soft plastic flower pots for ashtrays because the plastic can easily melt from the heat of the cigarette butts and ashes.