Things You'll Need
Washing machine

Rubber gloves

Stirring stick

Plastic bucket (optional)

Measuring cup

Laundry detergent

Fabric softener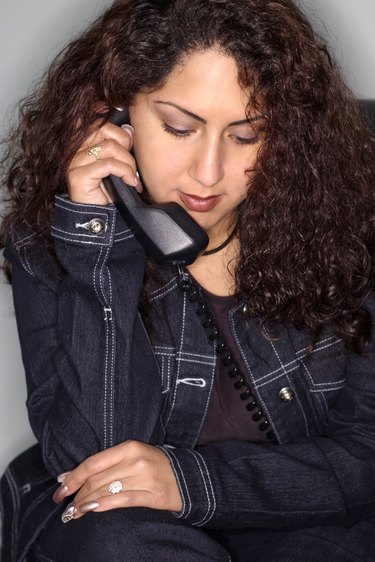 When you want to show off your bold taste with a classic style, the denim jacket is an appropriate garment to reach for. Originally used to make jeans that could stand the rigors of manual labor and the test of time, denim is a twilled cotton textile that is usually a deep indigo blue in color. Though denim fades naturally after plenty of wear, some prefer to hasten the lightening process with bleach.
Step 1
Fill the basin of your washing machine, or a large plastic bucket, with hot water. Don your rubber gloves to protect your skin from the bleach as you work.
Step 2
Measure 1 quart of bleach and add it to the basin or plastic bucket. Blend the mixture with a stirring stick to distribute the bleach throughout the water.
Step 3
Place the denim jacket into the basin or bucket. For the first two minutes of submersion, gently agitate the jacket with your stirring stick. Allow the jacket to rest undisturbed in the solution for at least five minutes.
Step 4
Lift the jacket out of the solution every several minutes to check your progress. Keep in mind that the jacket will appear darker than it actually is until it is fully dried. Remove the jacket from the basin or bucket once the desired shade is achieved.
Step 5
Place the jacket in direct sunlight to dry. Once dry, launder the jacket as normal using your preferred detergent and fabric softener.
Tip
After you have dyed an article, always launder with fabric softener afterward. Bleaching and dyeing may roughen the fabric, so the softener helps restore its original soft texture.
Warning
Never submerge your hands in the bleach solution without gloves, as it may irritate or burn the skin. Avoid inhaling fumes from the bleach while working. Use caution when bleaching expensive denim items, as the process cannot be reversed.