Things You'll Need
Water hose

Insecticidal soap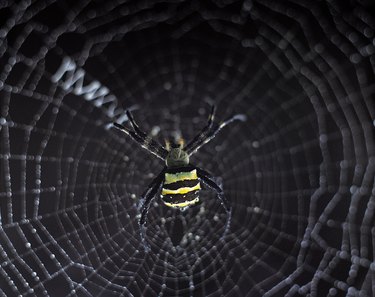 Spiders are usually a harmless nuisance, but they can quickly take over a balcony if given the right circumstances. Only a few kinds of spiders are dangerous, but many people are afraid of all spiders, and want to keep them away. To get rid of the spiders on your balcony, remove all desirable spider habitats from the area.
Step 1
Remove debris and clutter from the balcony. Spiders are particularly fond of natural material like sticks and leaves, so keep the balcony clean to discourage spiders from returning.
Step 2
Spray the undersides of plant leaves daily with a garden hose to remove spider mites. Continue weekly to keep them from returning.
Step 3
Brush or hose away cobwebs between railings and on any balcony furniture. Do this at least weekly, or more frequently if needed.
Step 4
Wash plant leaves with an insecticidal soap. Applying a horticultural oil is another effective option.