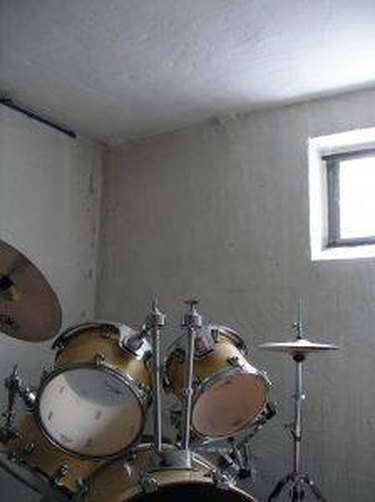 Basement Windows
A basement can be a dark and dingy place. Sometimes, all it needs to make it a usable space is a window or two. Quality basement windows can give you light, air circulation and can increase the value of your home.
If you don't have windows in your basement, then you have to cut through the masonry block to install them. This may give you more or less options depending how far above the ground level your basement is. See what size window you can use and then decide on the type of window to install. If you are just installing replacement windows, all you have to decide on is the type. Quality basement windows can give you light, air circulation and can increase the value of your home.
Types of Basement Windows
You will have many options as you search for the type of window you want to install in your basement. A window that matches the other windows in your home would be a good choice. However, stained glass or glass blocks are good options. Both of these windows can be either stationary or have a ventilation part to them. Wood looks nice but will not fare as long as some of the other types because it is susceptible to moisture and insects. Vinyl is popular because it is almost maintenance free and you don't have to worry about moisture or insects. They are also reasonably priced, but they can fade and warp in extreme conditions. There is a more durable option called Ultrex, but it is also much more expensive. It consists of a fiberglass blend that needs no maintenance.
Going Green
If you are a person who wants to save energy and use the best possible materials for the environment, use a double-paned insulated glass window. You will want double glazing, which insulates almost twice as well as single glazing. This will not only make the basement quieter but will save energy and money. Purchase Low-E windows. This type of window has a coating between the panes of glass that you cannot see. It reflects the heat, allowing you to keep it in the house in the winter and blocks the sun from heating up your house in the summer. It costs a little extra, but you will make the money back in the savings in your energy bills. Purchase windows with low-conductivity frames. Wood, vinyl and fiberglass insulate better than aluminum, but wood is the preferred option if you're "going green."