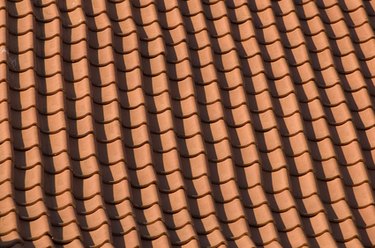 Florida has some of the most severe weather in the U.S. due to hurricanes and tornadoes. The laws concerning roofing materials, installation and inspections in Florida are stricter than many other parts of the country.
Considerations
The insurance companies in Florida forced the tightening of construction codes to minimize damage from strong storms. Roof construction methods and materials were included in the new code requirements. Homeowners who decide to roof their homes need to make sure that they understand and follow the codes precisely based on the county in which they live.
Types
Roofing materials in Florida include asphalt shingle, concrete or clay tile and less frequently, metal. Each of these materials must be installed properly and pass inspections by licensed roofers. The techniques prescribed in Florida may be unique to that state. Concrete tile or clay shingles have to be placed in foam instead of nailed down, to withstand wind updrafts up to 130 miles per hour. Shingles need to be nailed at specific places and frequency to meet the wind standards.
Warning
While homeowners can roof their own homes, unless it passes inspection, the job has to be fixed until it has been done properly. Homeowner insurance companies can deny claims for roofs that have not been inspected or failed inspection. The insurance companies can also refuse to insure homes with inadequately installed roofs.